Welcome to the world of being a woman…browsing the aisles in the health and beauty section searching endlessly for the "perfect" shampoo and conditioner. Ahh, found it…or so you think. You imagine trying your new hair products with hopes of non-frizzy, smooth, sleek, and moisturized flowing locks of hair. Wrong!  Another let down again. And now you have another half full bottle of shampoo and conditioner to add to the collection around your shower.
BUT…don't lose hope because I think I have found the "perfect" shampoo, conditioner and one-minute treatment that will replenish and recharge your thirsty locks and keep your hair super silky and surprisingly weightless for up to two whole days. Drumroll please…
GARNIER FRUCTIS HYDRA RECHARGE
 I've tried so many new hair products that promise you everything but a million dollars but I am in love with Garnier's new collection and recently had the opportunity to test and review all three products.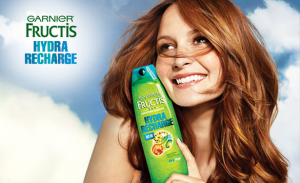 Hydra Recharge Shampoo is a hydration innovation; the first to feature thousands of beads that burst on impact. The shampoo smelled amazing when I first opened the bottle cap and love their great  bottle packaging designs. The Hydra Recharge had a nice thick consistency and lathered great. I would love yo show a pic of me with my shampoo head but I didn't want the hubby to be mad about getting the camera wet 😉 This is now my go-to shampoo since it washed out clean.
Hydra Recharge Conditioner range contains superfruits goji berry, passion fruit and kiwi to actively replenish without heaviness. I'm a sucker for trying new conditioners since my hair is very fine and poker straight. During the summer months, my hair is usually kept in a ponytail because of the excessive frizz or the same for the winter since my hair is so dry and split ends/fly aways are always happening. I could instantly feel the Hydra Recharge conditioner working on my hair when I applied it after using the shampoo. I only had to use a small amount and worked it through my medium length hair. Before washing it out, I knew this conditioner was for me. It washed out nicely and didn't feel heavy or greasy like some other conditioners leave your hair feeling.
Hydra Recharge 1-Minute Moisture-Plenish Treatment is a powerful deep treatment whose revolutionary lightweight crème-gel formula transforms dry hair with a surge of high-performance hydration in just one minute. I tried the 1-minute moisture-plenish treatment the next day since I already conditioned my hair. This day I used the Hydra Recharge shampoo and then follow the simple instructions on the back of the container. Real simple…squirt out a small amount and work through your hair. Let it sit for one minute. EASY. Just enough time to shave. Again, just like the conditioner, I could feel how smooth my hair was already starting to feel even before jumping out of the shower. It washed out nicely without any heavy residue left.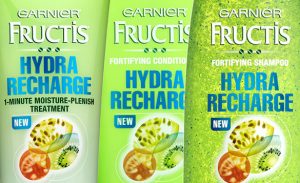 FINAL THOUGHTS: Awesome Products. After getting out of the shower, I styled my hair as usual which includes blow drying and then using a flat iron. I usually have to use an anti-frizz serum after to  help with the frizz and static but Hydra Recharge did the trick even before getting out of the shower. I did not have to flat iron my hair as much as using other hair products either. I am so glad to have the shampoo and conditioner to use again and again since it has now become part of my everyday hair product collection. Say good-bye to the line of numerous shampoo and conditioner bottles hanging out on the side of the tub!
I'm not the greatest at taking photos of myself but here's a few after using Hydra Recharge Shampoo and Conditioner where I actually wanted to style my hair and not automatically put it in a ponytail. I'm excited to keep using the Hydra Recharge products during the summer months where we have high humidity.
TAH-DAH…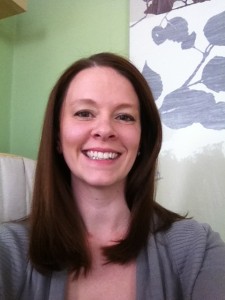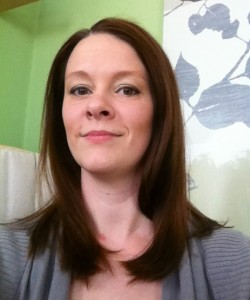 Garnier Fructis Hydra Recharge is sold everywhere so it won't be hard to find. Also, The Garnier Fructis Hydra Recharge line provides a power blast of hydration to dry hair, leaving it ultra-hydrated and weightlessly silky. If you or your friends have hair issues beyond dryness, try Sleek & Shine to combat frizz or Triple Nutrition to nourish extra dry or damaged hair.
Until next time, have a SWEET day! Bonnie