Last year, I bought one of those cheesey advent calendars for my 2 year old daughter to show her how many days until Santa visits her for being a good girl. It was a cardboard calendar filled with small chocolate candies that didn't taste very good ;(
I remember saying to myself "next year I'll make one to fill with fun treats and special prizes for my daughter" since the one I bought just wasn't cutting it. I saw a really cute advent calendar at Target the other day but couldn't imagine paying close to $25 for it so I decided to be crafty and make my own… all with supplies found around my house.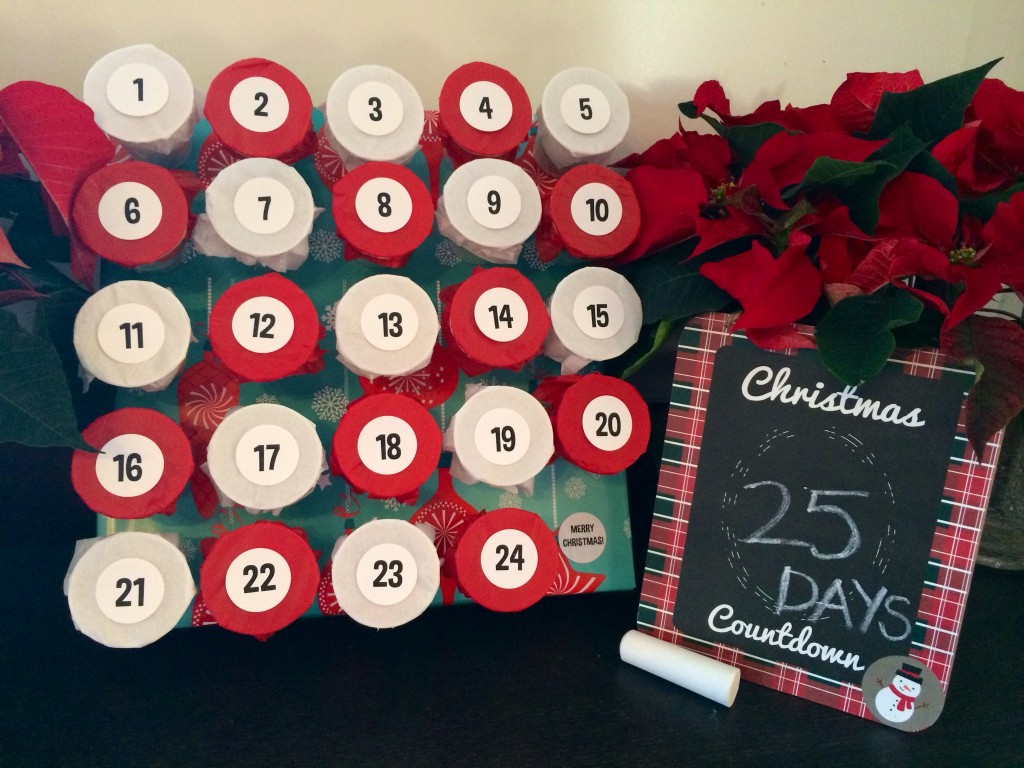 WHAT YOU'LL NEED:
· 16″x16″ corrugated cardboard
· Wrapping Paper
· 4 sheets of tissue paper
· (24) 5 oz. plastic cups
· (24) small rubber bands
· Candy, Prizes and Treats that fit inside the 5 oz. cups
· Hot Glue Gun, Scissors, Tape, Ruler
· OPTIONAL: White Paint, Numbers 1-24, 1.5″ Round Craft Punch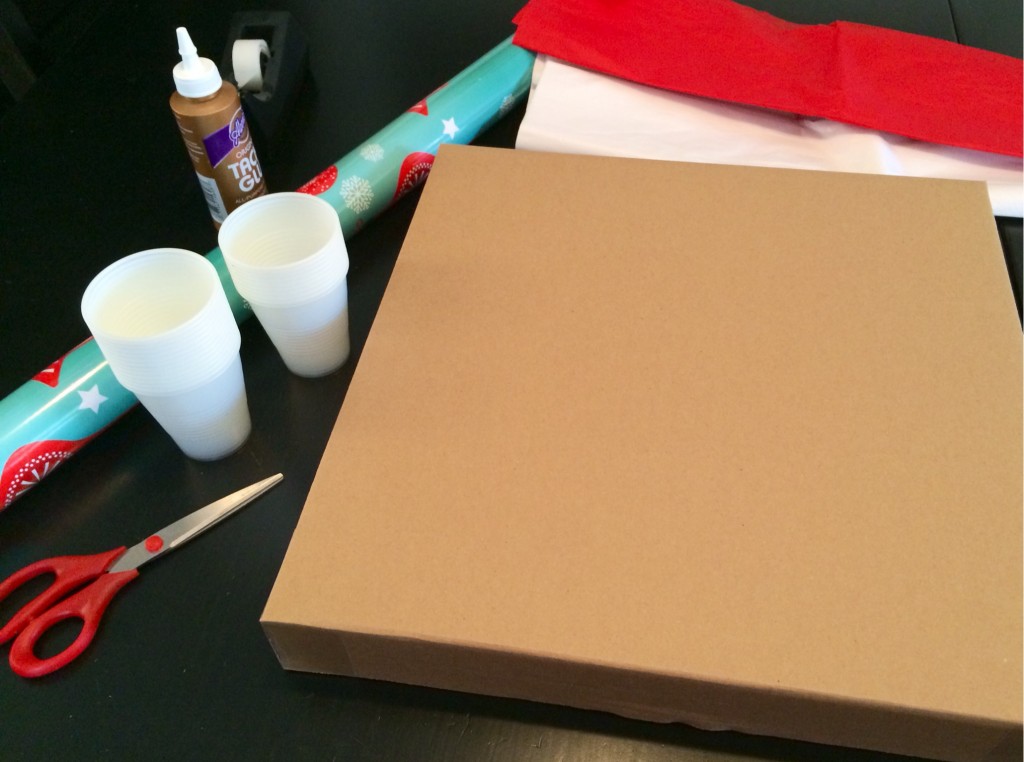 Ok, so you collected your supplies and ready to start! I found a scrap piece of corrugated cardboard in the basement from an old box I had and it measured 16″x16″. This is a great size for your calendar but you can create your calendar however big (or small).
I wrapped the piece of cardboard with festive Christmas wrapping paper. I actually bought new paper yesterday but any type of holiday design on the wrapping paper will work.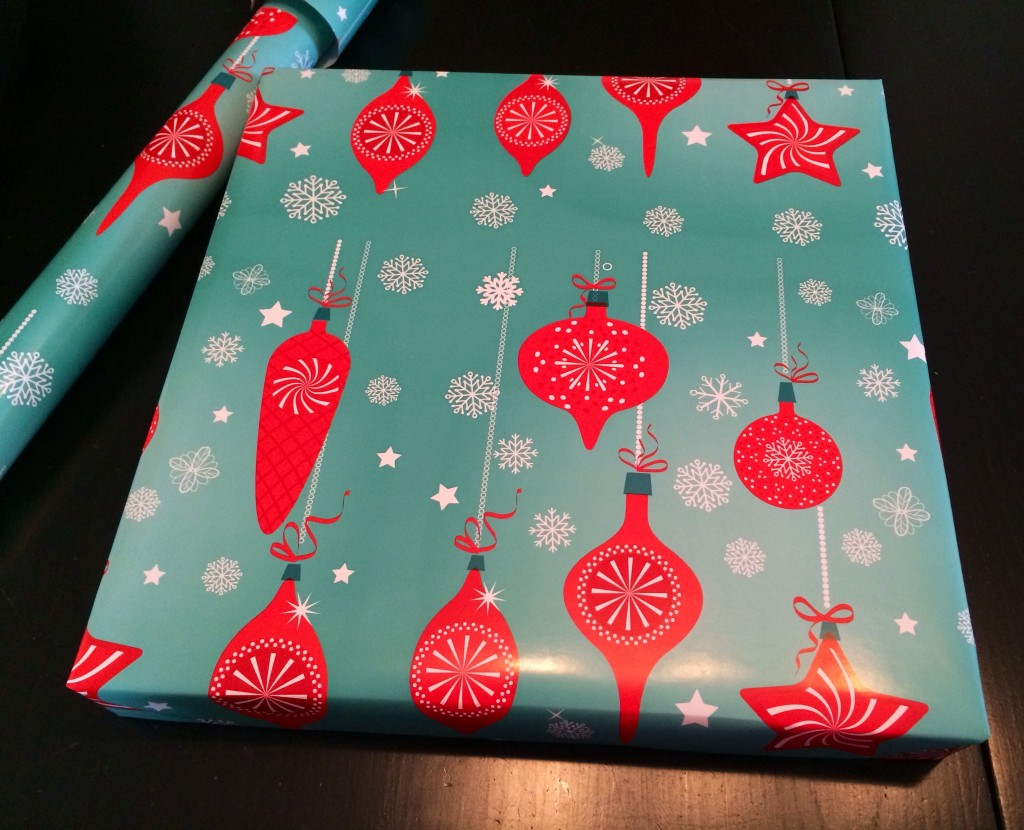 Next, take your (24) 5 oz. plastic cups and place them on top of the cardboard to create a layout for the design. I had these cups up in our bathroom that I use for rinsing out my daughter's mouth after brushing her teeth and they fit perfectly. I chose to do 5 rows of 5 cups with the last row only have 4 cups though. Laying them out before adhering them to the cardboard helps to create an uniform look for the calendar.
Now, heat up your hot glue gun and attach each cup to the cardboard by adding glue to the base of each cup.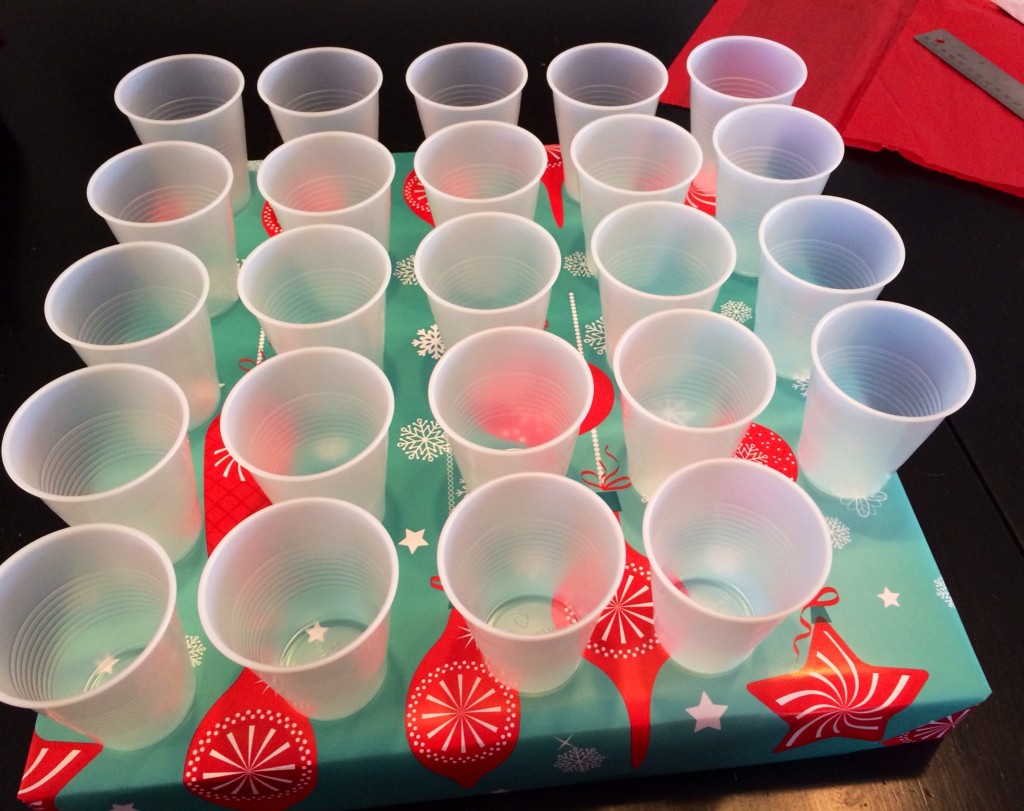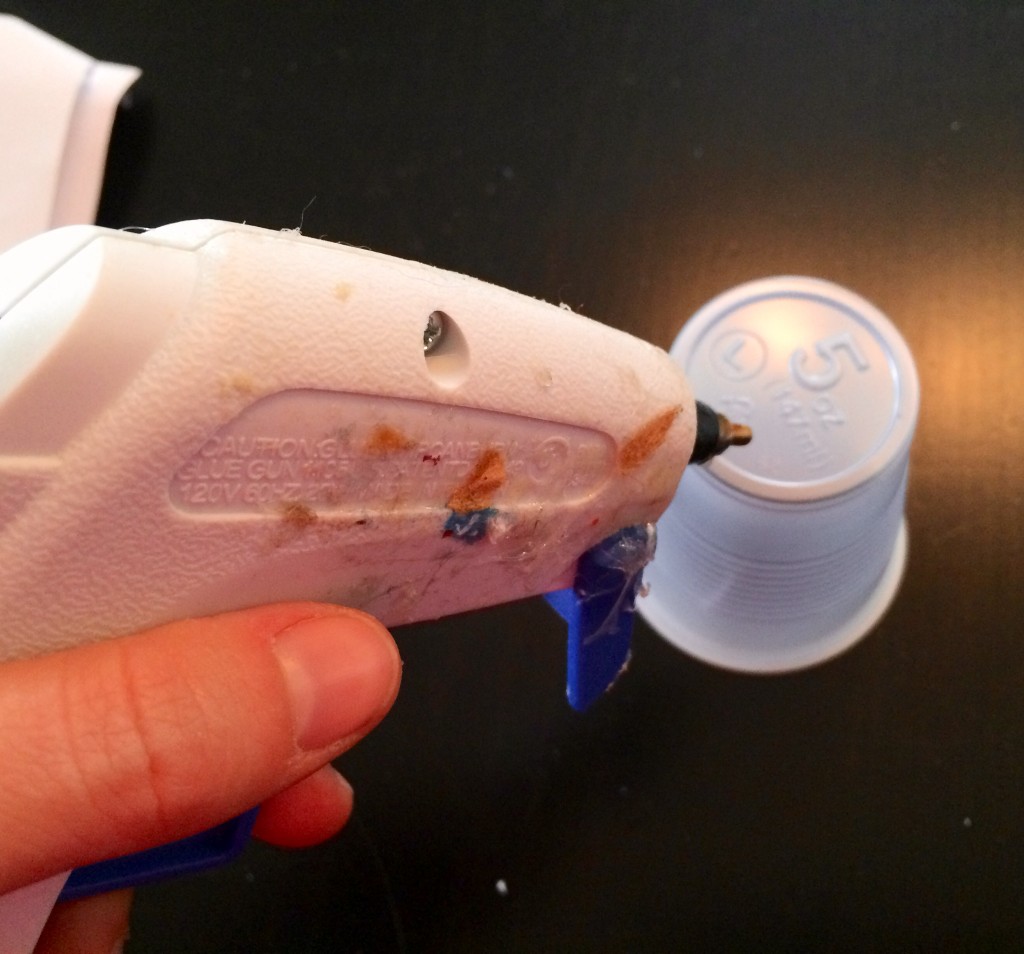 Next, take your sheets of tissue paper and start cutting them into 4″x4″ squares. I chose red and white tissue paper to match the design of the wrapping paper. I took 2 pieces of the same color tissue paper and cut them together since you will need 48 total squares of the tissue paper for this project.
Now comes the fun! Pick out small prizes, candy, and treats from your local store. I picked up most of the special surprises at the $1 bin section at Target yesterday but make sure they are small enough to fit into the cups.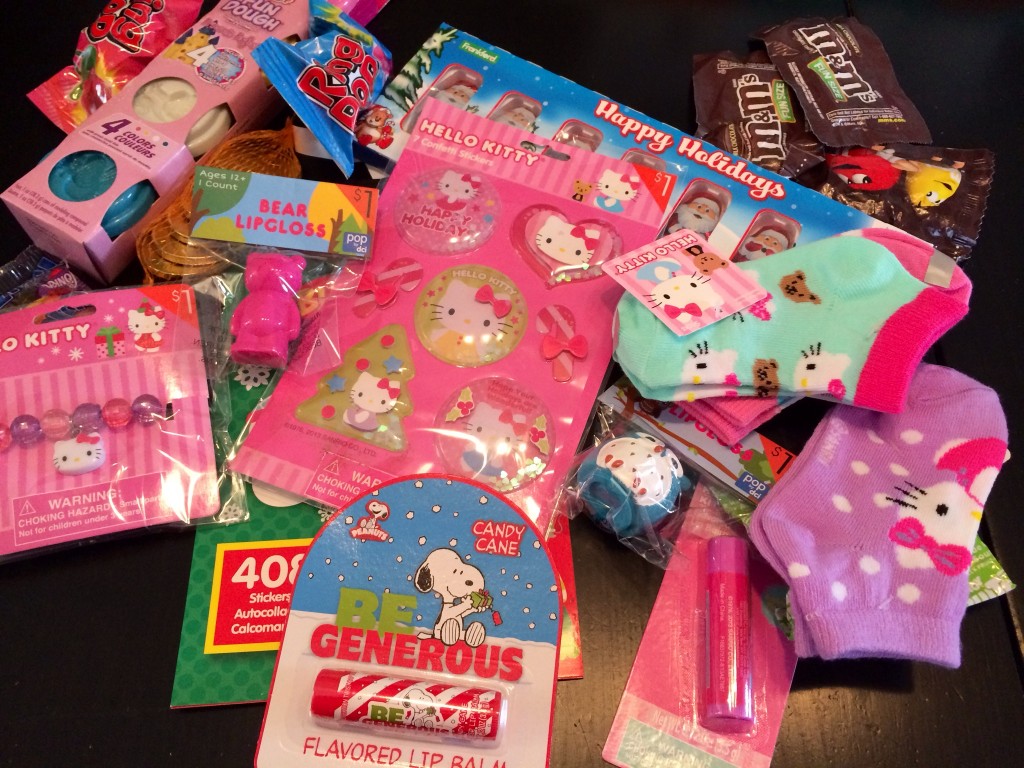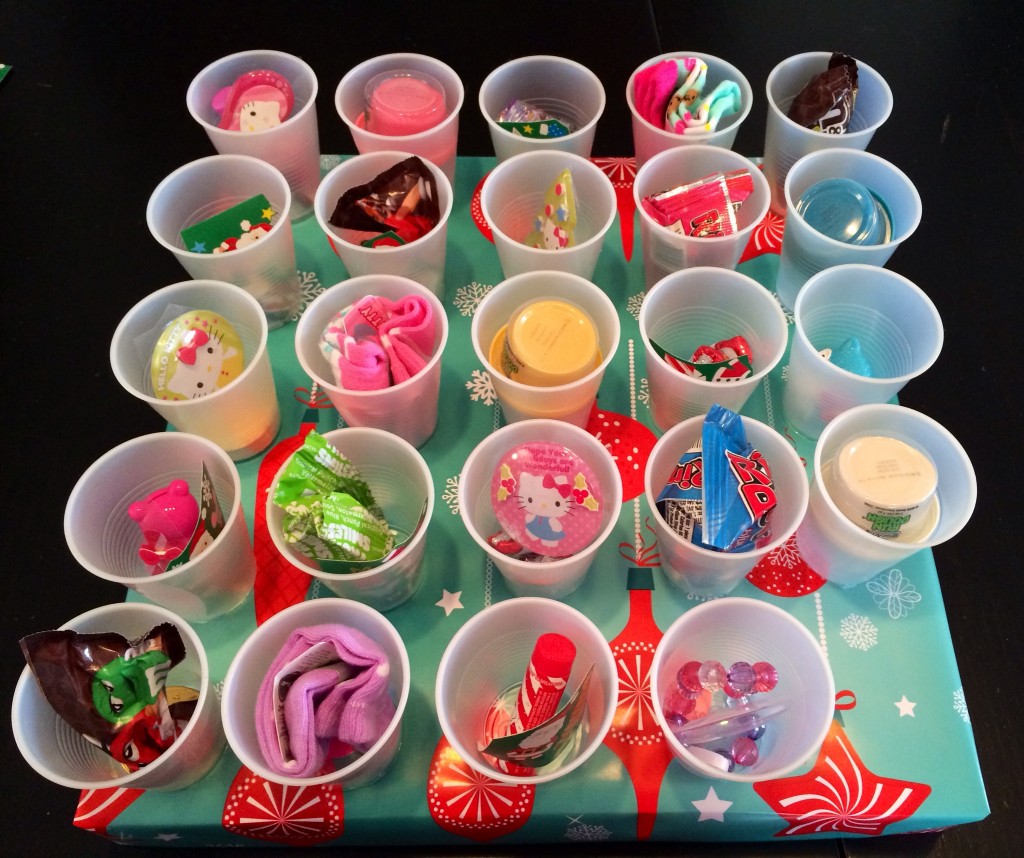 Add the treats into the cups and then it's time to cover them with the tissue paper. Take 2 pieces of the tissue paper and cover the top opening of the cup. Take the small rubber band and wrap it around the cup so the tissue is secure. Continue with all 24 cups.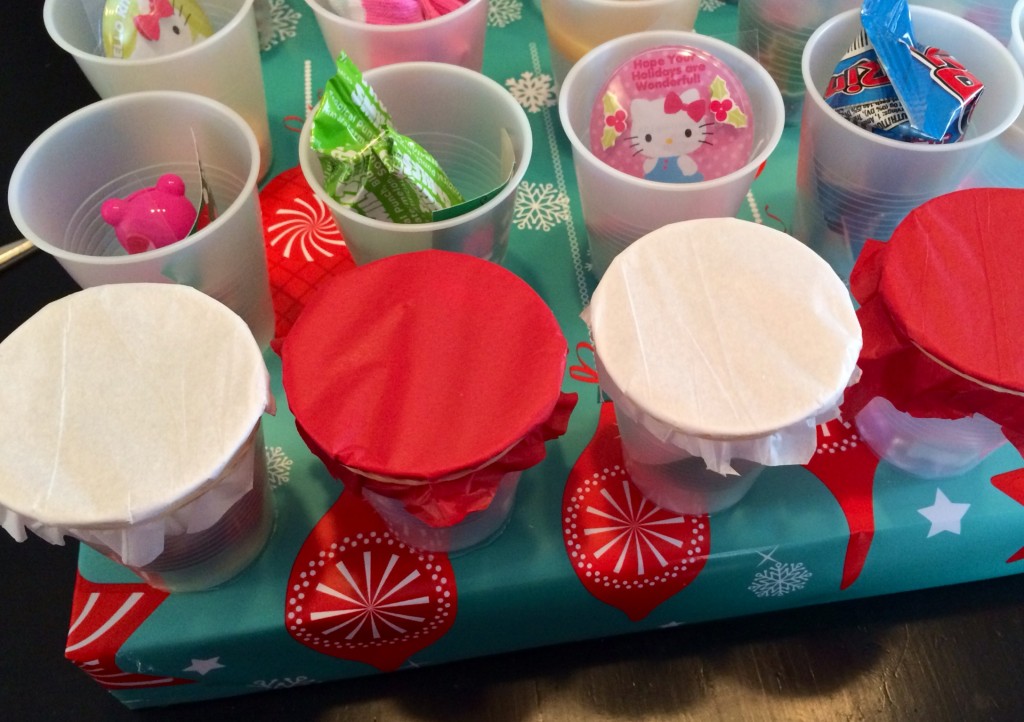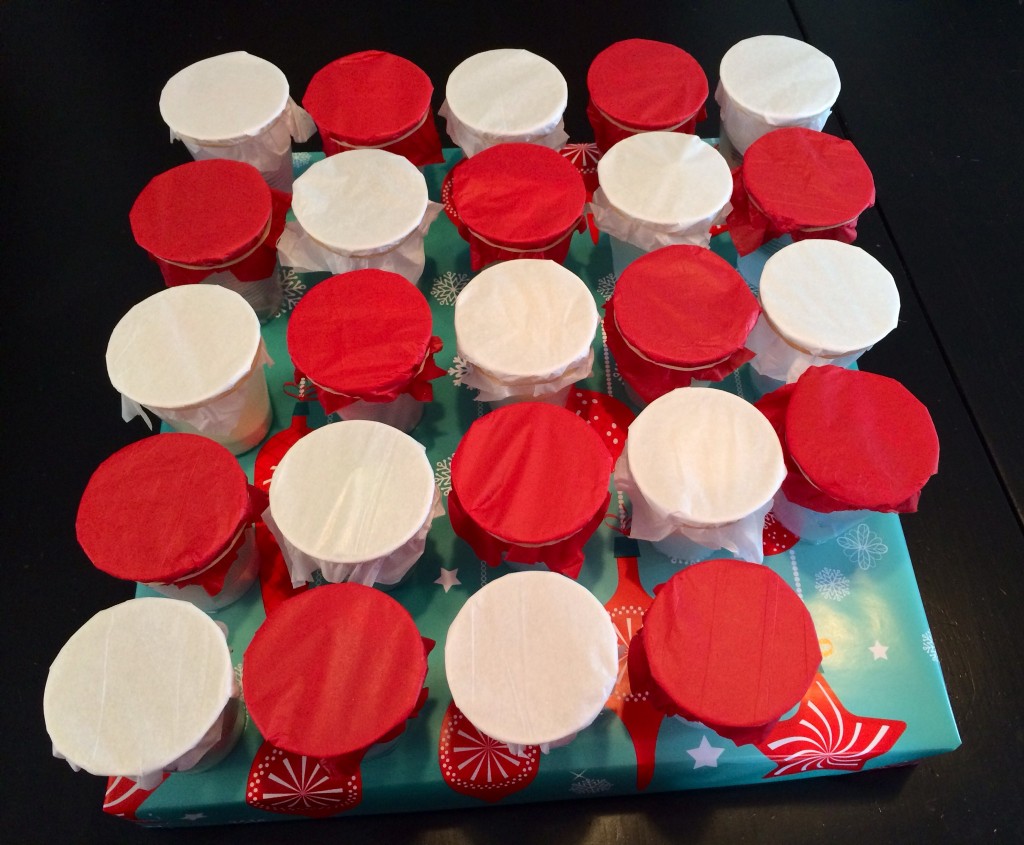 OPTIONAL: Next, I printed the numbers 1-24 from a word document to glue onto each cup to show the calendar dates. I punched the numbers out with a small 1.5″ round craft punch. For a few dollars spent on the small treats, this turned out great.
OPTIONAL: I also painted the cups on the outside edges of the calendar with a little white paint since the plastic cups are clear and I didn't want my daughter to see the surprises inside of them. Next time I would like to find some decorative cups so I can skip this step altogether.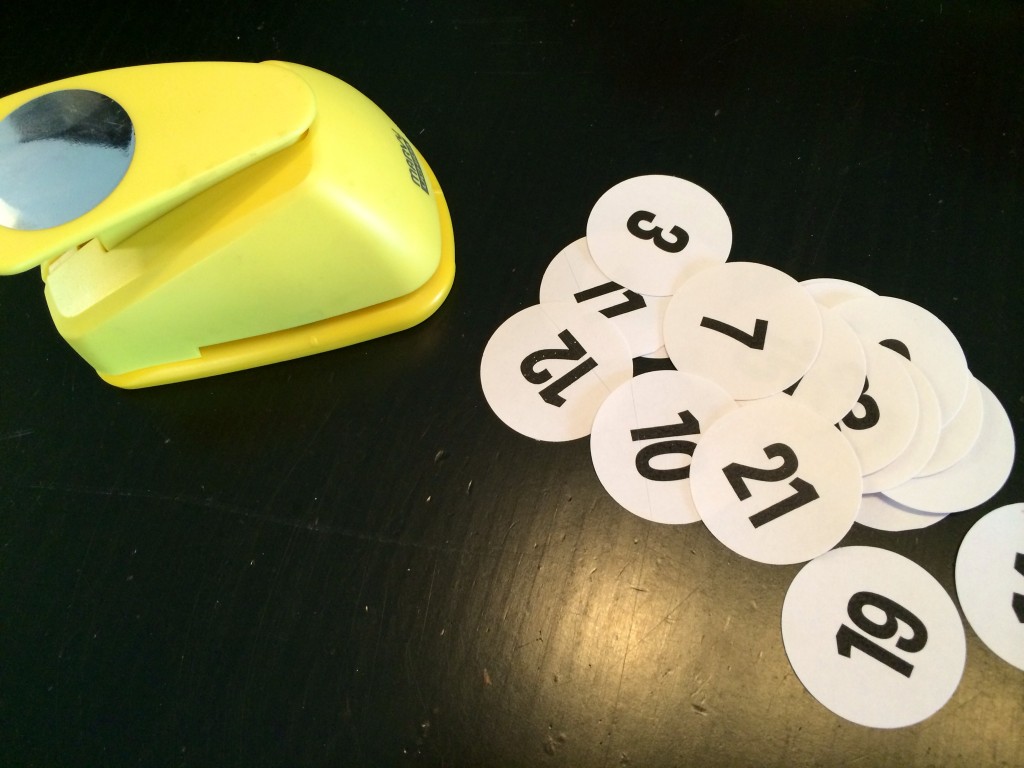 And here's the finished advent calendar! You can hang your calendar up on the wall or we have ours on our dining room side banquet table so it is easily accessible to my daughter each day. I cannot wait to start this tomorrow on December 1st and continue to do this each year!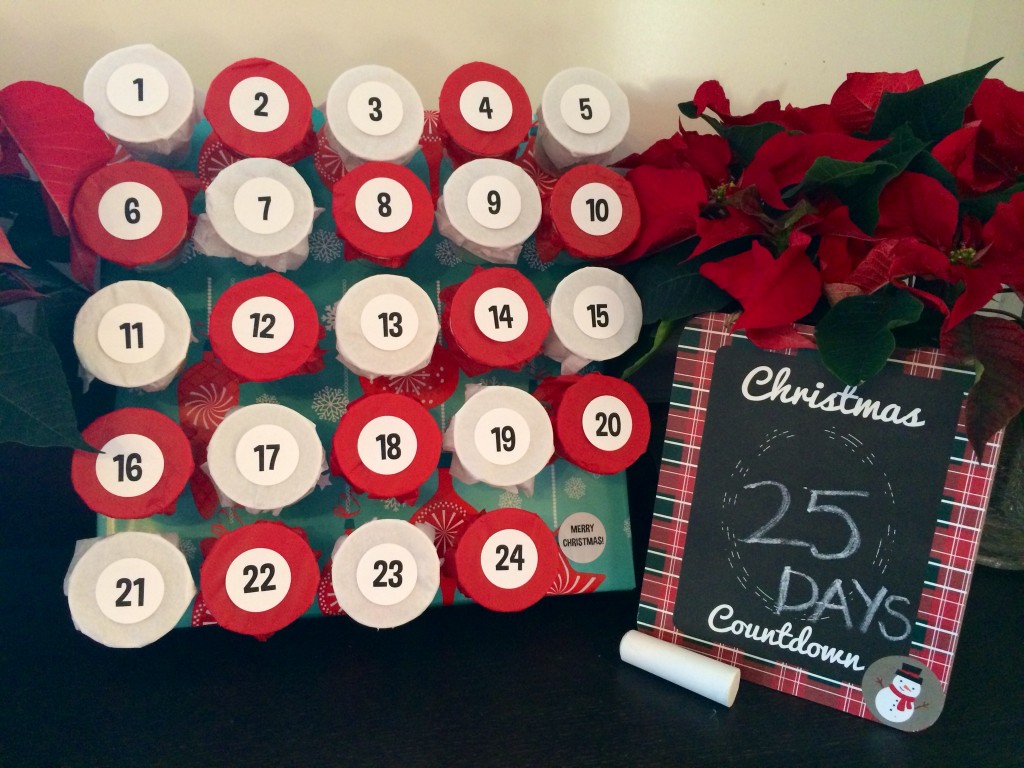 Happy Holidays + Have a Sweet Day!  Bonnie