Disclosure: I got this product as part of an advertorial.
I must admit, I hate doing laundry! I don't mind many of the chores that need to be done around the house, but laundry is the worst. I always seem to forget about the the clothes in the dryer since it takes so long for them to dry… I go about other tasks and finally remember later that night. Oh well…I guess I'll have to de-wrinkle them tomorrow.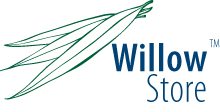 I had the opportunity to review EveryDayWillow's ReusaWool Dryer Balls this weekend when I normally wash and dry the laundry. ReusaWool Dryer Balls are the natural solution for softening your clothes without chemicals. They help your clothes tumble dry faster by increasing circulation and can reduce drying time by up to half. Plus, no harsh additives that can irritate sensitive skin from dryer sheets. JACKPOT!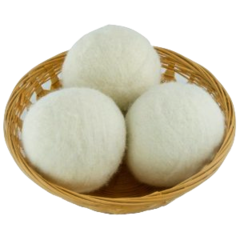 Three balls come in a box and you simply toss all three balls in the dryer with the wet clothes and press start. That's it! No need to remove them when the laundry is done – just reuse for the next time. So I took the balls out of the box and added them to the wet laundry. They looked like white tennis balls but are made out of natural wool felt. They also come in 15 different colors that won't harm your clothes. The natural fibers pick up a small amount of moisture at the beginning of the cycle and release it throughout the drying process. This creates a more even dry and reduces static.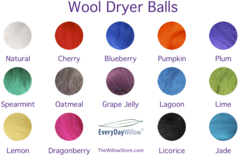 The laundry usually takes over an hour or so to dry completely. The box and reading material says to check your clothes sooner than you're used to since the clothes will dry faster than expected. And they were right. Just about a half an hour into the drying time, the clothes were almost completely dry! I put the dryer back on for another 10 minutes and the laundry was ready to be folded.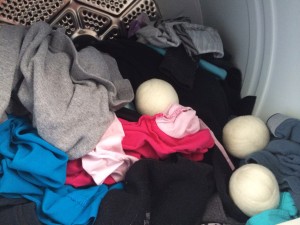 Why ReusaWool Dryer Balls?
Reduce Drying Time by up to half
100% Natural Wool
Made in USA
They last forever!
Quiet – plastic dryer balls are loud and hard on your dryer.
Save over $20 each year in dryer sheets
Save money on electricity since drying time is less
Works on all types of clothes. Gentle
If you are interested in purchasing your own set of ReusaWool Dryer Balls, visit The Willow Store online: http://www.willowpads.com/products/wool-dryer-balls
GIVEAWAY TIME: Do you want to win your own set of ReusaWool Dryer Balls so you can try them out for yourself. Enter below! One lucky winner will receive a set of ReusaWool Dryer Balls! SWEET! 
I received one or more of the products mentioned above for free using Tomoson.com. Regardless, I only recommend products or services I use personally and believe will be good for my readers.