Disclosure: I got this product as part of an advertorial.


This past week I had the opportunity to test and review Ageless Derma Anti-Aging Intensive Skin Brightener, which is formulated with scientifically proven ingredients and developed by a team of researchers, physicians, scientists, and estheticians sharing over 30 years experience, Ageless Derma Anti-Aging Intensive Skin Brightener offers natural, safe ingredients with clinically proven results.
Combining powerful ingredients producing dynamic results, Ageless Derma Anti-Aging Intensive Skin Brightener will lighten and even out your skin tone within weeks, leaving you with a healthy, youthful look.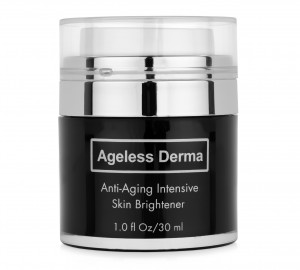 During the winter months, I feel that my skin starts to become pasty and very dry because of the cold air outside and the drying heat inside our home. It doesn't have that summer-time glow and I'm missing this so much lately since we still have a few more months of winter until I feel I'll get that nice glow back…but thanks to Ageless Derma Anti-Aging Intensive Skin Brightener, I have started to see a difference with how my skin looks and feels.
I received a full size sample to test and I have been applying a small amount to my freshly cleaned face in the morning as well as at night time for the past week. Whether you are concerned by freckles, age spots, brown spots, liver spot or changes in skin pigmentation caused by pregnancy or oral contraceptives, Ageless Derma Anti-Aging Intensive Skin Brightener has been specially formulated with an all-new combination of natural and bio engineered ingredients to lighten the skin without any harmful side effects.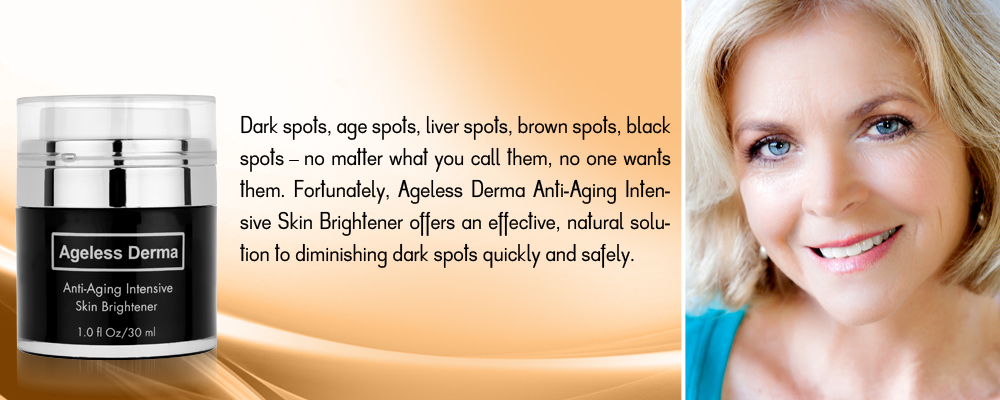 MY RESULTS: After applying the skin brightener for the past week, I have noticed that my face feels smoother as well as having a nice, fresh glow to my skin. I need to continue to use the skin brightener for a few more weeks as recommended from Ageless Derma. I enjoyed how to dispense the cream from the container. You gently press down on the white disc to pump the cream out. You dispense as much or as little as you need so no excess is left over. The only thing I did not like as much as their other products is the fragrance of the skin brightener. It has a different smell than the others but it was something I did get used after a few applications. I would recommend this product to my friends and family since I know many of them are the same age and also starting to worry about not having the youthful glow as we used to in our teens and 20s.
You can find Ageless Derma Anti-Aging Intensive Skin Brightener as well as some of their other products at the following website and you can even sign up for their newsletters. Also, you can enjoy FREE shipping on all domestic orders. SWEET!
Until next time, have a SWEET day! Bonnie

I received one or more of the products mentioned above for free using Tomoson.com. Regardless, I only recommend products or services I use personally and believe will be good for my readers.