Chalkboard Labels by Sacar Stationery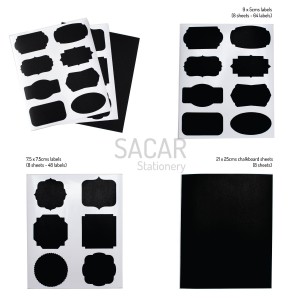 I'm so excited to find these chalkboard labels to organize my pantry and also some of my daughter's toy bins in her playroom. What a great value – 120 pieces so there are plenty for my multiple projects. The labels are nice quality and easy to peel off the backing.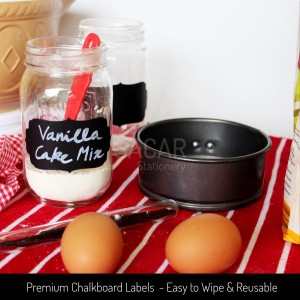 They are very durable and even reusable. You can use them over and over again for different projects. Simply wipe the chalk off with a damp cloth and you're ready to get creative again. You can use regular chalk or the chalk marker pens. I used the chalk marker pens to write a few different labels for my pantry and then used colored chalk to label toy/markers/crayons on my daughter's playroom bins.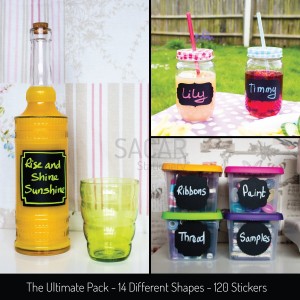 Overall, a nice find for my crafty projects and plenty left over to find new ones. I received my order very quickly and it was delivered by the date given.
More About the Product:

I received this product in exchange for an honest review.