Ahoy there! Let's have a pirates party!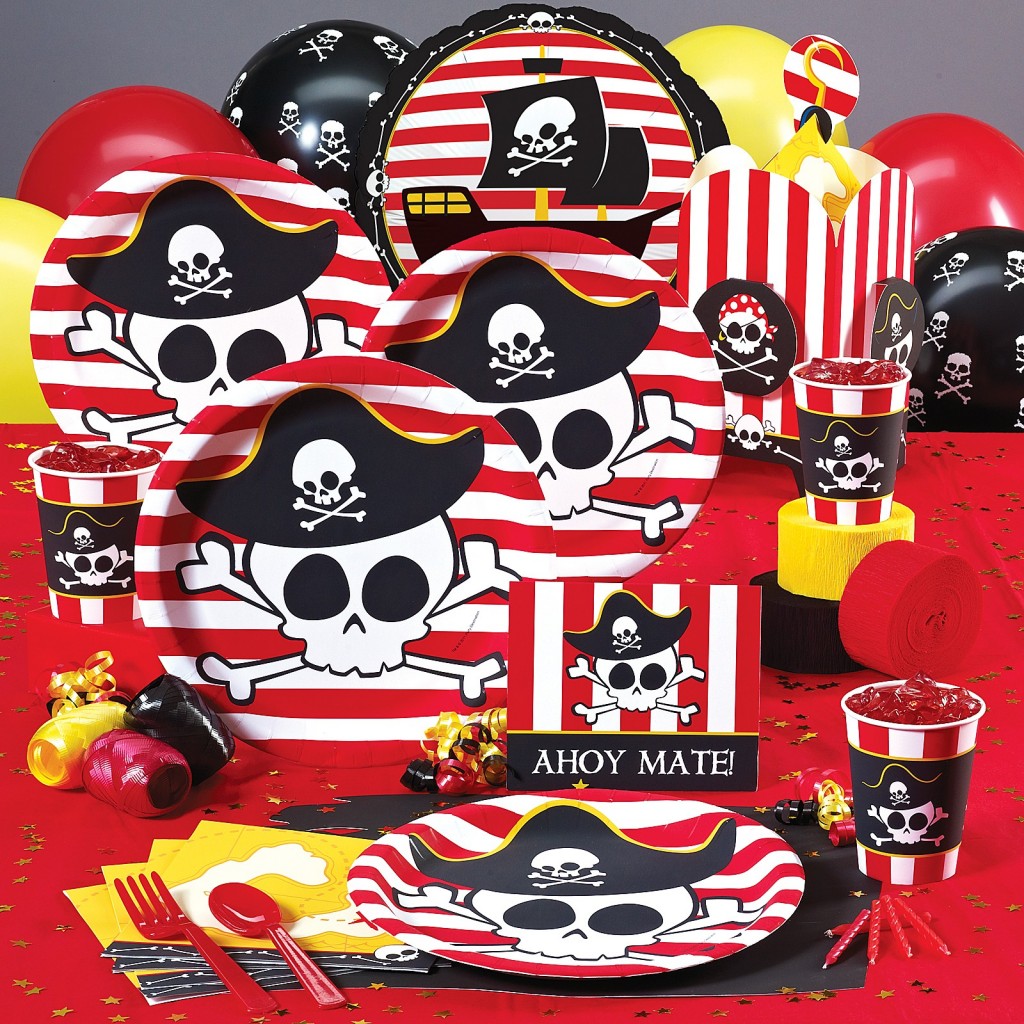 There are so many creative and fun decorations and activities to make for a pirates themed party.  All coordinating balloons, plates, napkins, cups and utensils can be found at www.birthdayexpress.com
To get the pirate theme started, find some great clipart graphics to make your own invitations to send to your child's special guests.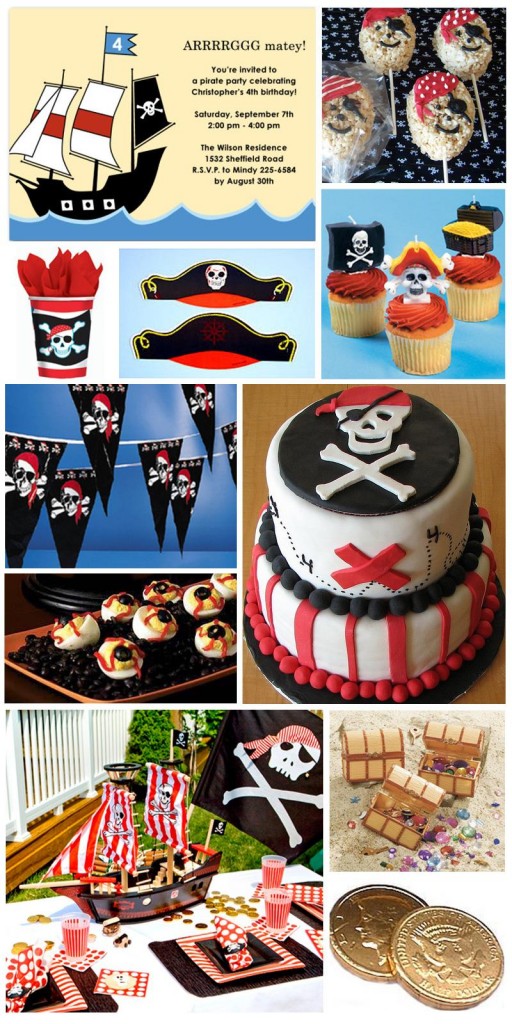 Treasure Maps & Treasure Chest Favors
Instead of using favor bags for the kids, use treasure chest filled with candy, gold coins and even add an eye patch.  But the best part is to create treasure maps for the kids (and adults) to find the treats!  You can create your own map on construction paper.  Draw the layout of the party with markers and make a few different "X" marks the spot areas so everyone can find their own treasure chest. Give each party guest a map and let them find the treats! I've done this so many times for friends and family to find their birthday presents.
Party Snacks
In the photo collage above, a great party food are the "eye ball" deviled eggs! Prepare your deviled eggs as usual. The trick to make these look like eye balls is adding a sliced olive to make the eye and also roasted red pepper to make the eye look bloodshot. Display on a platter on top of some black beans!
Desserts: Pirate Cupcakes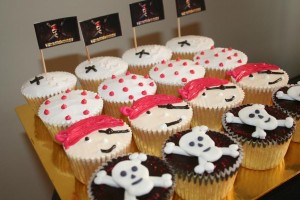 How cute are these cupcakes! A nice way to incorporate the pirates theme with dessert.
Pirates Edible Cookie & Cupcake Toppers
Don't have time to make these very decorative cupcakes? Try Sweet'n Treats edible cupcake toppers! We have a matching pirates theme that are very easy to use. Just remove the protective backing and apply the edible topper to the top of any frosted cupcake or cookie. It's that easy!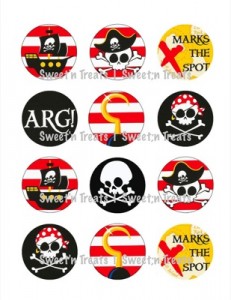 The edible toppers are available at: http://www.sweetntreats.com/products/cctoppers/kids.html. You can purchase them for $9/dozen.
Printable Pirates Cupcake Toppers
Or maybe you're crafty and want to make cupcake toppers!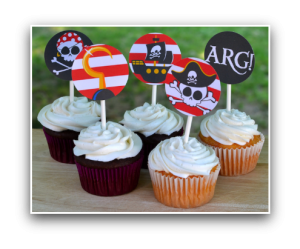 Try Sweet'n Treats Printables! The same matching pirates theme for DIY cupcake toppers.  You'll receive a template with 12 2-inch graphics ready to be used for so many party projects.  They are great not just for cupcake toppers but invitations, stickers, favor labels, banners, napkin rings, and even scrapbooking!
Not sure what supplies you might need or even how to make the cupcake toppers? Don't worry, here's some instructions: http://www.sweetntreats.com/products/freebies/index.html
DIY Pirates Eye Patch
Follow these easy instructions from ChicaandJo.com to make pirate eye patches for all of the party guests!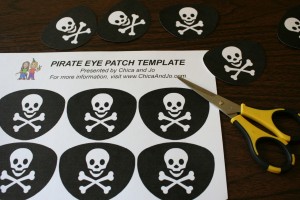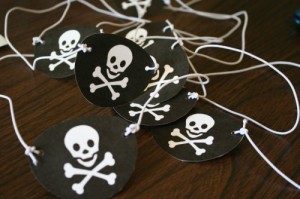 They also have instructions and templates to make flags, goody bags and more!
Until tomorrow, have a sweet day!