My cousin is putting together her son's first birthday party this September and she picked out the Barnyard Farm theme! I love the decor and there are so many great ideas she has already thought of to make this party so amazing.

She is going to make cupcakes with cute barnyard animal toppers to display on a cupcake stand and I'm going to make his "smash" cake to be on the top tier. I've been experimenting with different smaller cakes lately since my daughter's birthday was just a week ago but found some very cute ideas for the inspiration.
John Deere Tractor Cupcake Toppers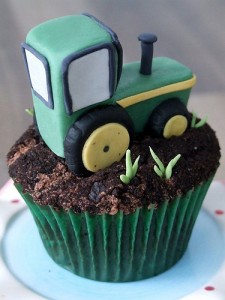 How cute are these toppers made out of fondant to look like a John Deere tractor!
Barnyard Animal Cupcakes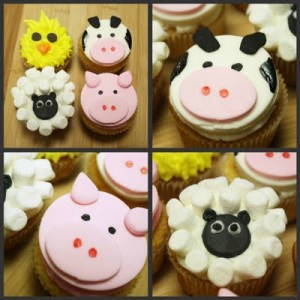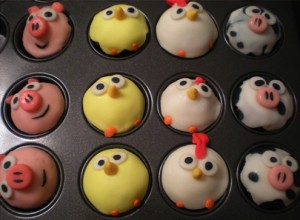 Barnyard Cupcake Stand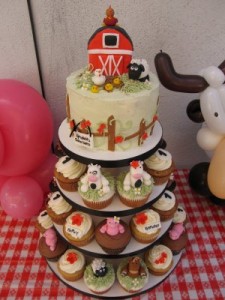 What a cute display of cupcakes and I love the smash cake.  It may be out of my league to make a cake like that but definitely inspiration!
…and another cute display!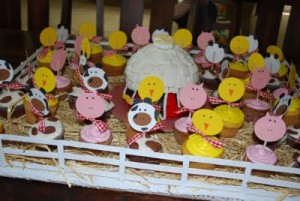 This pulls the whole theme together! With the hay scattered around and the barnyard animal toppers, this looks too good to eat!
And my favorite smash cake idea…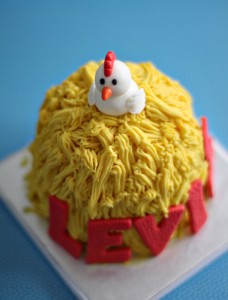 So cute! Child's name is around the bottom created with fondant and the frosting is simply piped with the grass tip. Add the chicken cake topper and this is perfect for a little one year old to dig right into for their birthday cake!
So many barnyard ideas but need to brainstorm a little more to find the perfect cake for my cousin!
Until tomorrow, have a sweet day!