Sili-Mitts Silicone Oven Mitts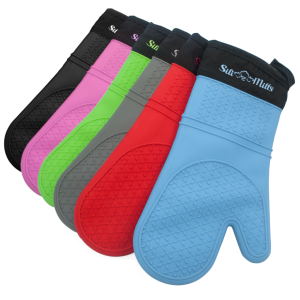 Sili-Mitts silicone oven mitts are the perfect addition to my kitchen. The oven mitts come in a nice selection of colors and I selected the grey mitts. I received these Sili-Mitts silicone oven mitts in a timely manner with super quick shipping.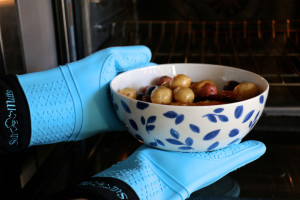 I first tested them out over the weekend when making a cake for our Easter holiday dinner. I used the silicone oven mitts to take the cake out of the 350 degrees oven and I didn't feel any burning or warmth. The oven mitts are made out of thick, high quality, food safe silicone but very soft of the inside because of the quilted inner lining. I especially enjoyed the raised textured pattern to grip the cake pans when taking them out of the oven. I have so many different bowls and cookware that are very slippery so this is a great added feature. They are easy to clean with soap and water. Sili-Mitts Silicone Oven Mits would be a perfect gift for a bridal shower or housewarming and had great packaging.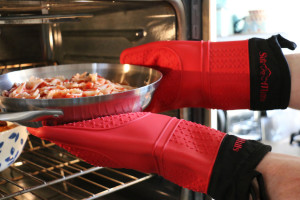 I will certainly be purchasing another set to keep in our camper for our summer camping trips. You can get your Sili-Mitts silicone oven mitts here: https://lifequintessentials.com/products/sili-mitts-silicone-oven-mitt-set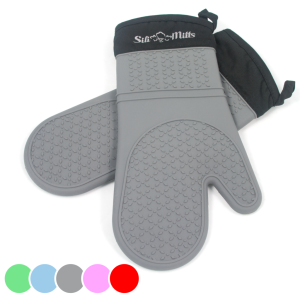 I received this product discounted in exchange for my honest and unbiased review. Thank you to Life Quinessentials for offering this great product. Until next time, have a SWEET day!