Snore Reliever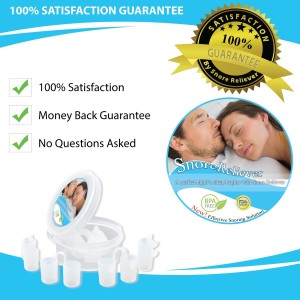 I had the opportunity to review Snore Reliever, which are small, soft plastic devices that can be placed into your nostrils to help reduce and/or stop snoring. My husband is a heavy snorer and he complains that I snore, too. I received the Snore Reliever fairly quickly so my husband and I tried them together to see if they really work.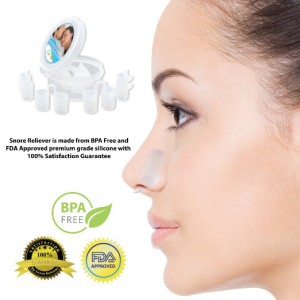 The Snore Reliever comes in a handy plastic container with an assortment of sizes to select from so you can get the best fit. The plastic container is convenient to store them in when not in use since I could see them disappearing one day since they are small.
The kit comes with simple instructions on how to use them. My husband and I picked the ones that fit best and placed them in our nostrils. At first, it does feel weird but you can feel your nose and nasal passageways open up once they are inserted. It reminded me of the nose strips I use when I am sick to help breathe better. The Snore Reliever are made out of soft, plastic and doesn't hurt when you wear them. My husband said he didn't feel them when he slept but I felt like they were tickling my nose and I was going to sneeze at any second.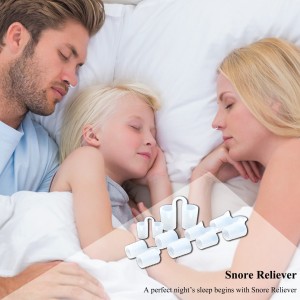 Overall, they did reduce my husband's snoring as I am a light sleeper and his breathing/snoring was not as loud. He still snored but not as loudly. I would recommend them to my family and friends. Thank you for letting me review this product that is new to me. You can find Snore Reliever on Amazon by clicking here. Until next time, have a SWEET day.