Just watched the latest episode of Top Chef Just Desserts (I think I am addicted to any cooking show…just ask my husband). The challenge was to make their dessert look like an iconic food from a country. The contestants did beef wellington, manicotti, and even a cuban sandwich.
This morning I was flipping through a magazine and found these cute cherry pie look-a-like cupcakes and thought this would be the perfect disguised dessert to make to be like a Top Chef Just Dessert contestant.

"Sweet As Pie" Cherry Pie Look-a-Like Cupcakes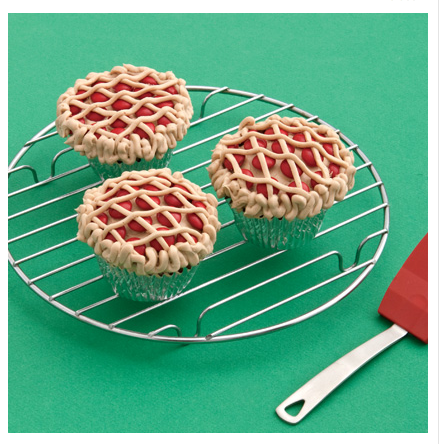 The recipe looks easy too! You basically make your standard cupcakes and use red M&Ms as the cherries for the pie and then tint a little bit of your frosting to match the color of the pie crust. Add a few final touches and your plain cupcakes just turned into a work of art!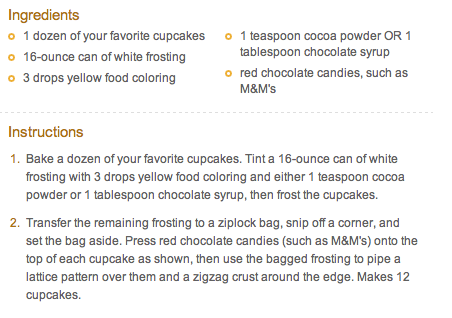 Until tomorrow, have a sweet day!