Today is the first day that it feels like fall. Yesterday was in the low 80s and right now it is only 54 degrees!
This time of year I love lighting a pumpkin spice or banana nut bread candle to make it smell like I'm actually baking 😉  But today, I'm going to make these delicious Pumpkin Cupcakes with a Cinnamon Cream Cheese Frosting to get the real smell through out the house!
The recipe can be found at Kraft Foods.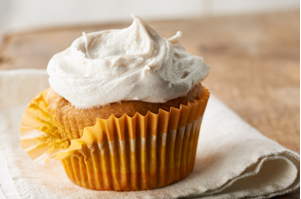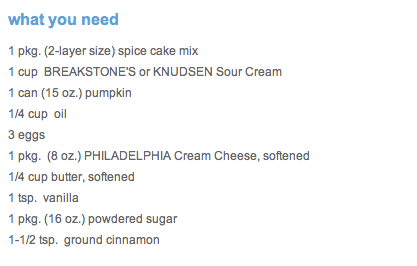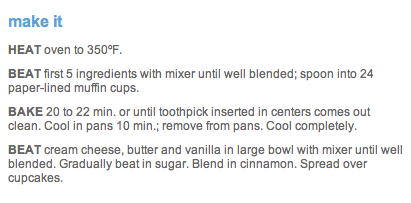 If these turn out as good as they sound, this could be a great alternative to pumpkin pie for dessert at Thanksgiving!
Until tomorrow, have a sweet day!