Happy Labor Day!  We had a busy but great weekend with the highlight of a Barnyard Animal Themed Party!  We went to visit my cousin for her son's, Nicholas, first birthday on Saturday.  My cousin did an amazing job with over the top decorations, food, and even a petting zoo for the kids.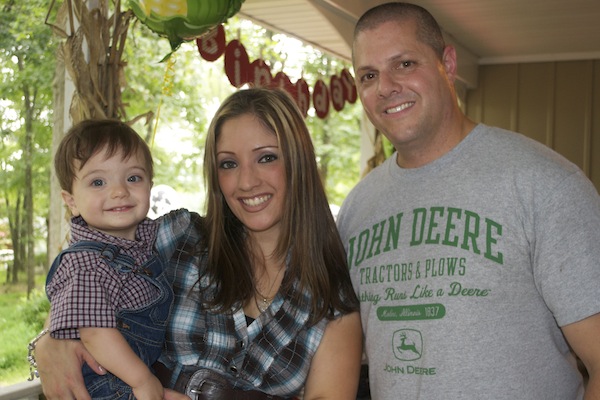 The happy little family above: Farmer Nicholas, Jaime and Todd.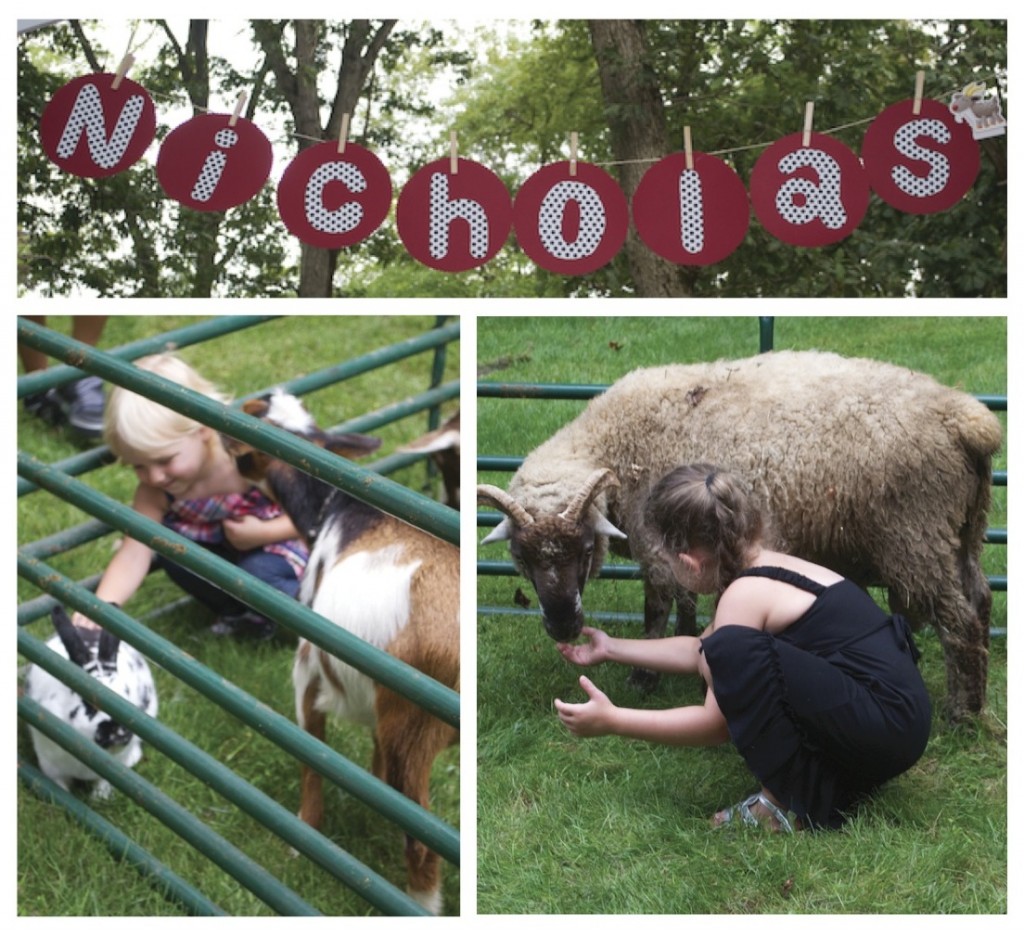 All of the decorations were so adorable and I really want to throw Grace a birthday party with this same theme…maybe in a couple of years though since I am still recovering from her birthday party a few weeks ago.  She created a cute Happy Birthday banner on red card stock circles and attached the letters made from black and white polka dot card stock.  Then hung them up with clothes pins! With the addition of the corn and cow balloons, straw hay bundles, corn stalks and matching tablecloths tied the theme together perfectly.
I was excited to make Nicholas' smash cake for this big day! My cousin made the vanilla and chocolate cupcakes and added adorable barnyard themed candle toppers.  She decorated the cupcake stand with black and white polka dots ribbon and red paper.
The smash cake is a chocolate cake with vanilla buttercream icing.  The fence and letters are made out of fondant but the cool trick I used to create the realistic farm animals and barn is the edible cake toppers. I found images perfect for the theme and printed them on the edible frosting sheets.  Then I cut the animals and barn out with scissors and applied to the fondant to make a 3-D effect of the top and sides of the cake. The edible cake and cupcake toppers can work great on any cake, cookie or cupcake! We have a wide assortment of pre-designed collections or you can create your own toppers.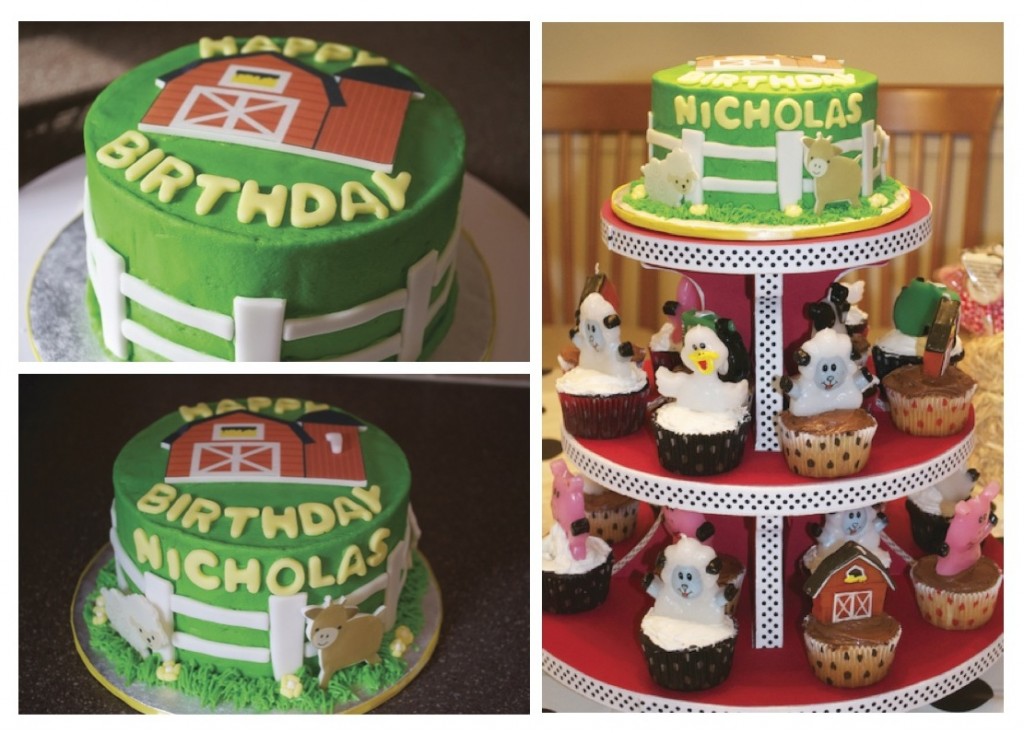 Nicholas got right into the cake and was covered with green buttercream icing!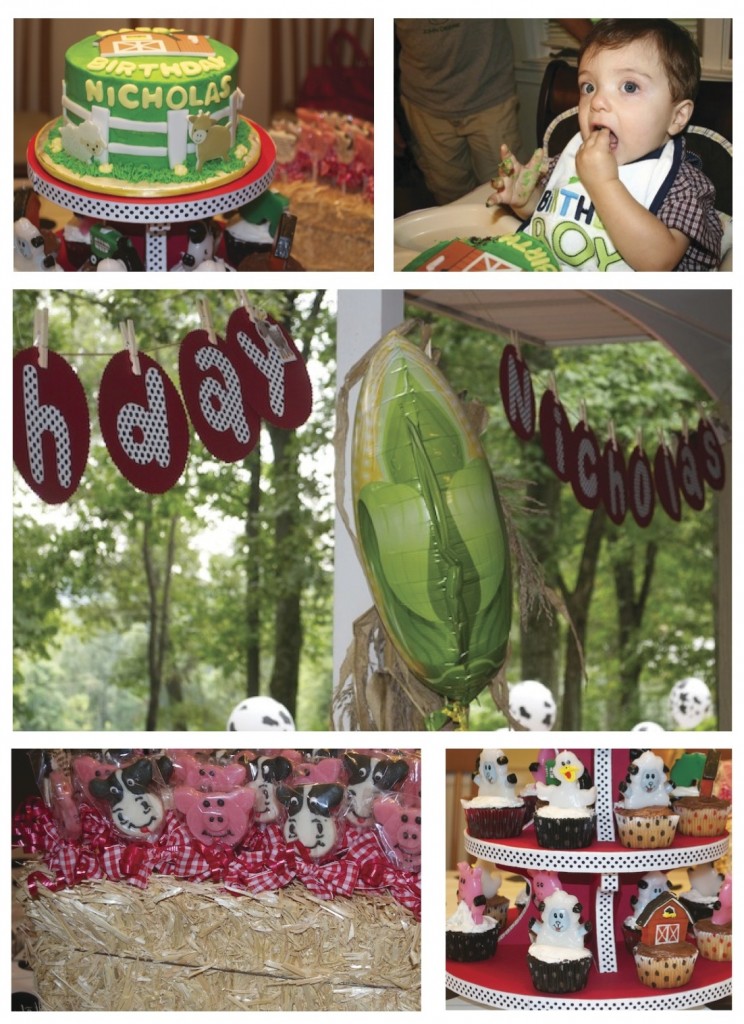 And Grace loved her cupcake a little too much, too. This child will never turn down food!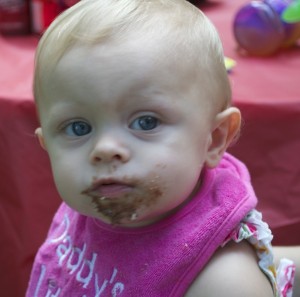 Before the cake and cupcakes, Jaime and Todd had a petting zoo set up for all of the kids (and the adults, too). It was filled with goats, a bunny rabbit and little piggy (my favorite), sheep and chickens!  Everyone had so much fun with the animals and the animals were so gentle…especially with the younger kids.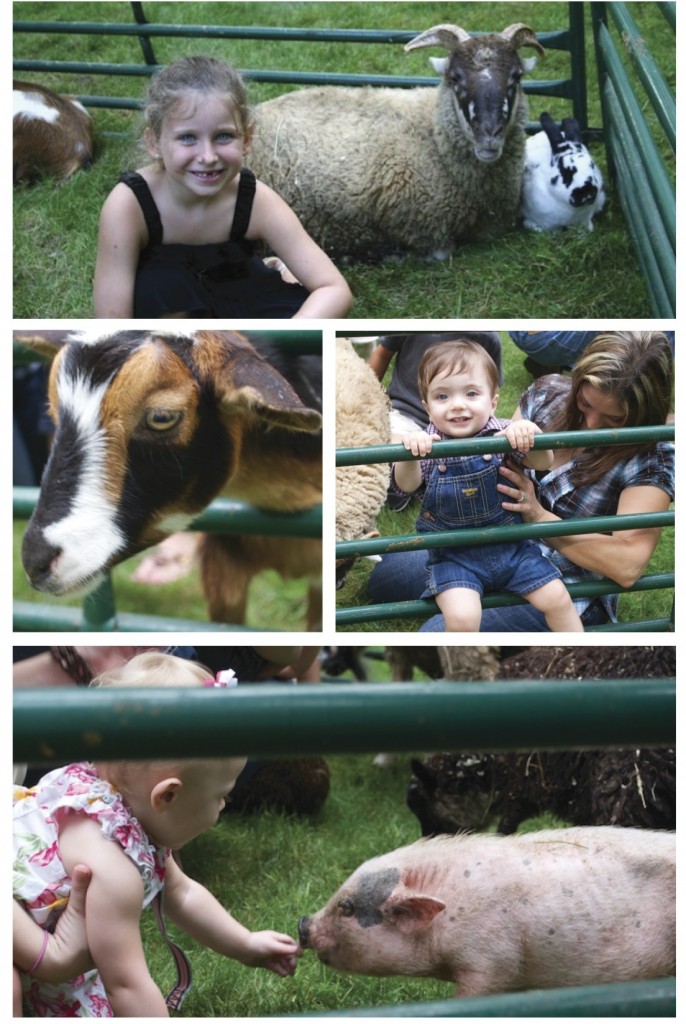 What a great party!  If you recently had a party and want to share, I would love to showcase your party ideas for our next featured party!  You can contact me through the website or email me at sales@sweetntreats.com
Until tomorrow, have a sweet day!