July 23rd is National Hot Dog Day!
National Hot Dog Day celebrates one of America's summer favorites. It is only fitting that this dog gets its day.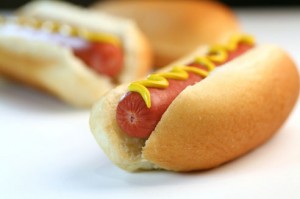 Its summertime. Hot dogs are center stage on the grill, and at picnics all across America. They are at the ballpark. They are sold from carts on street corners in every city.
Thanks to YumSugar for a great recipe to make your own Hamburger and Hot Dog cupcakes.
We consume hundreds of millions of hot dogs on the Fourth of July alone. Did you know that at the Nathan's Hot Dog Eating Contest 62 hot dogs were consumed in 10 minutes by the winner, Joey Chestnut? Wow! I can barely finish two.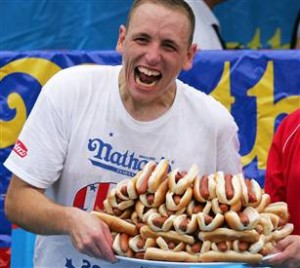 How many hot dogs do we eat?  Each year we buy over 837 million packages of hot dogs at retail outlets, and over 24 million hot dogs at baseball stadiums alone.
How about trying a Lazy Dogg?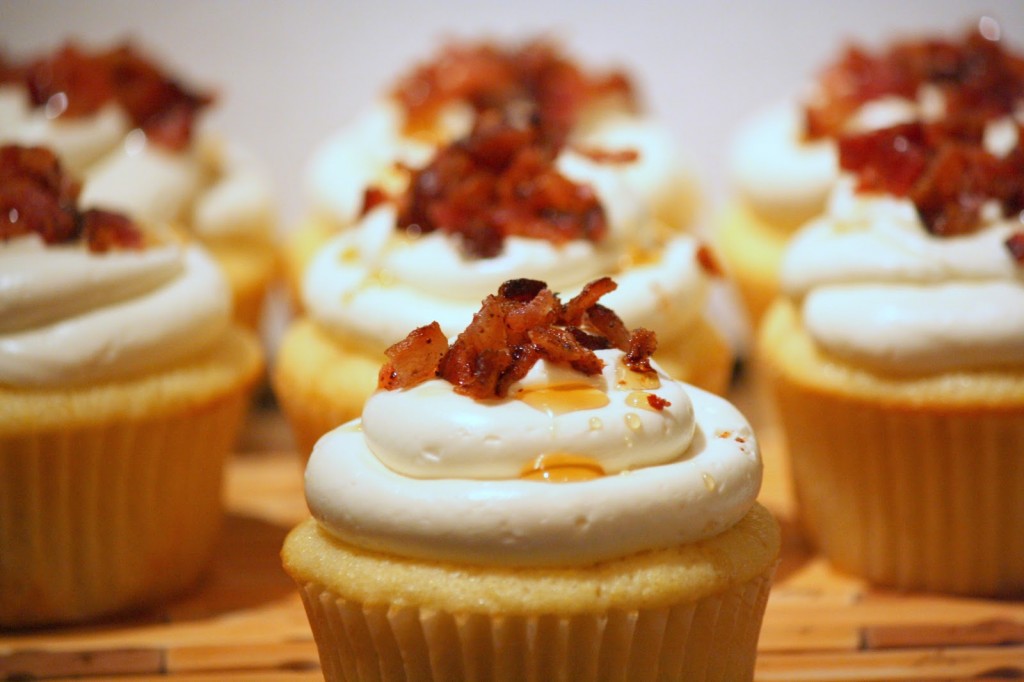 Looks yummy, right? Well, the Lazy Dogg cupcake is a buttermilk-corn cake batter stuffed with a bacon wrapped hot dog, with a maple buttercream whipped frosting and topped with maple bacon bits!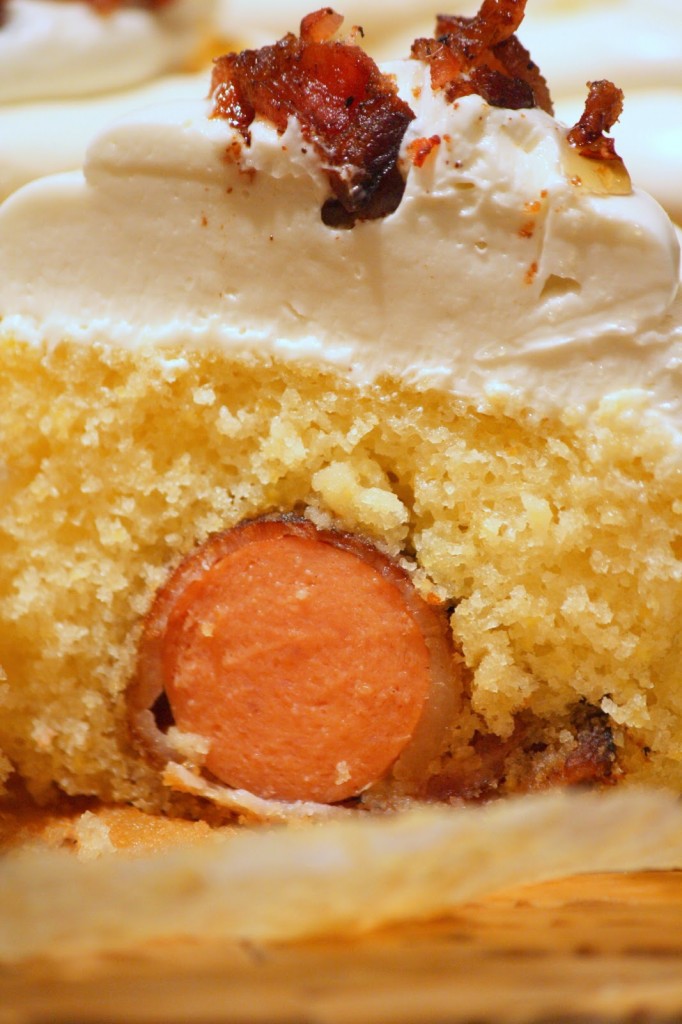 Thanks to Sweet Spoonery for creating a cupcake perfect for National Hot Dog Day!
Until tomorrow, have a Sweet Day!