August 2nd is National Ice Cream Sandwich Day!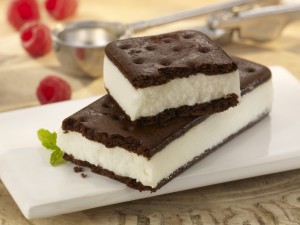 The ice cream sandwich is so popular, and tastes so good, that it earns its own special day….today! I love ice cream sandwiches and remembering eating them all the time in the summer when I was little. The best part was licking your fingers after you were finished since the chocolate cookie would stick to them 😉
Ice cream sandwiches have been around since the early 1900s. Vanilla, chocolate and a combination of the two, are the most popular. You can make homemade sandwiches. Just put some ice cream between a couple wafers.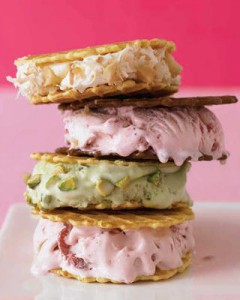 A quick and easy 2 ingredient recipe from Woman's Day using chocolate or vanilla pizzelles…yum, my favorite!
…Don't have wafers? That's okay. Put some ice cream between two of your favorite cookies. Another idea to add a special touch to those sugar cookies…try our edible cookie topper. Choose from various cartoon characters to match your party decor or request a custom topper. See all of our edible toppers here!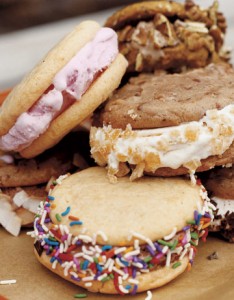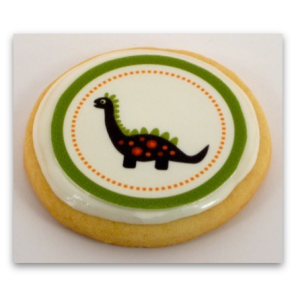 Or you can even make an ice cream sandwich cake! Get the recipe also at Woman's Day!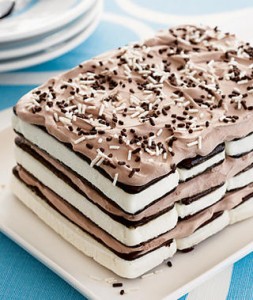 And my favorite random ice cream sandwich finding is…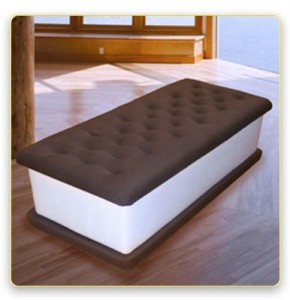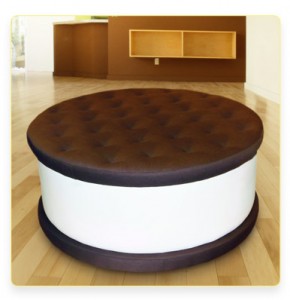 Matching Ice Cream Sandwich Bench and Ottoman! How cool are these!!!
Try these ice cream sandwich molds…super cute to use for a summer bbq or kids birthday party. "These brightly coloured moulds combine cookies and soft ice cream to create a delicious snack for hot summer days. A brilliant way to serve ice cream outside, there's no need for bowls or spoons. Simply hand them out, the sweet cookie crusts stop the ice cream from melting in hot little hands. You'll still get ice cream everywhere, but your Ice Cream Sandwiches will be the highlight of summer. Easy to make, bake up some cookie dough and use the mould as a cookie cutter. Then fill with ice cream and use the plunger to pack it all together."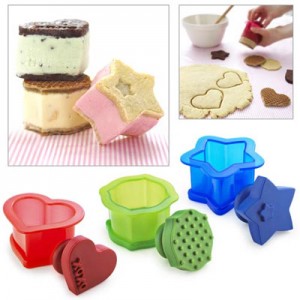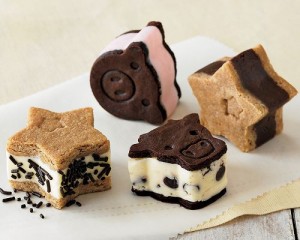 We hope that you have a great National Ice Cream Sandwich Day.
Until tomorrow, have a sweet day!