It was my sister's birthday this week and we're celebrating with a family dinner tonight at our house and wanted to try out some super-cute ice cream sundae looking cupcakes.  Mostly I wanted a trial run since my daughter's second birthday party will be an ice cream social theme.
Let me know what you think!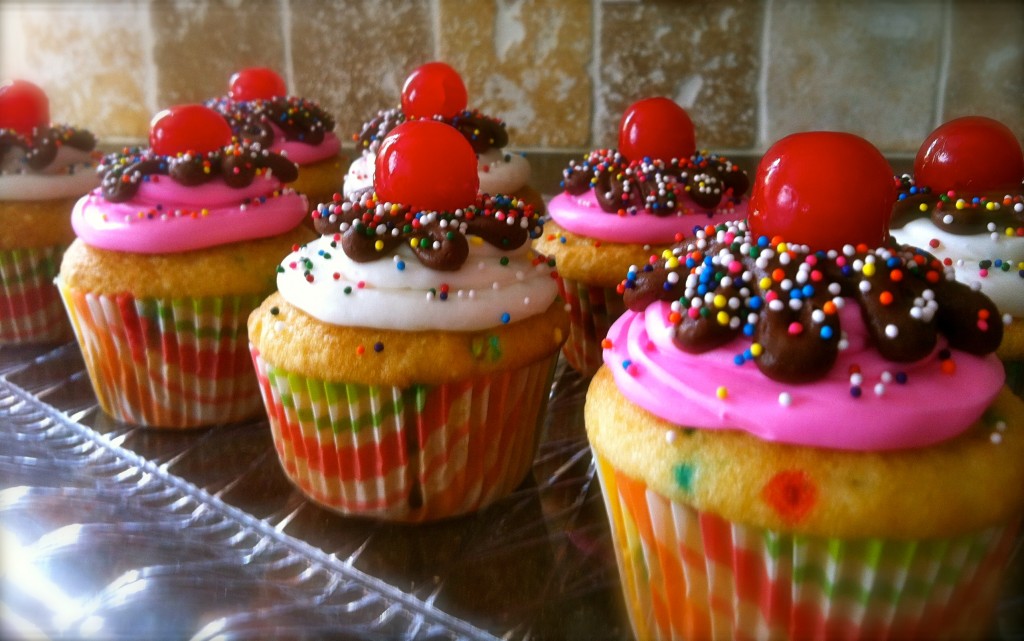 I made "funfetti" vanilla cupcakes and then added a surprise to the center.  They are chocolate cream filled!  The "ice cream sundae" frosting is vanilla buttercream (some colored pink with coloring gel) and then chocolate buttercream on top to look like the hot fudge.  Added some sprinkles and a cherry on top.
I can't wait for everyone to try these tonight!