Happy Tuesday!  We are finally having a beautiful summer day today with no humidity.  All of the windows are open and excited to take my daughter to the park this afternoon.
My inspiration for today's blog is jungle safari. I finished up a baby jungle safari cupcake topper order this morning and wanted to find cute ideas to go with this theme.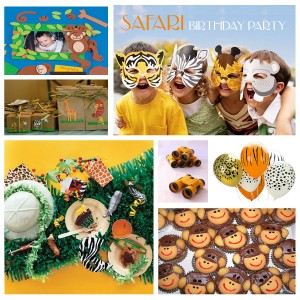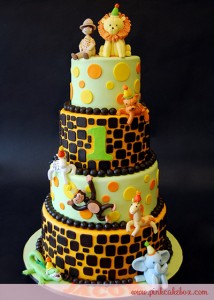 Monkey Cupcakes
Love the monkey cupcakes and they look so easy to make!  Start with your traditional cupcake, frost with chocolate icing and then add vanilla cookies to make the mouth area Split the mini nutter butter cookies in half for the ears.  Use black decorating gel to add the nose and eyes. Finally, use red decorating gel to create a smile!  The kids are going to love these!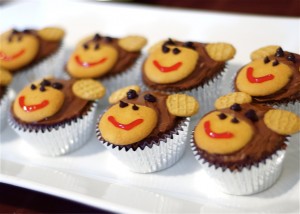 Safari Themed Cupcake Toppers
Don't have time to make these decorated cupcakes? Then try Sweet'n Treats Edible Cookie & Cupcake Toppers. We have a few different pre-design collections for jungle and safari themed birthday parties and baby showers!  Very easy to use and sold by the dozen.  Order 2 dozen and it is the perfect amount to apply to any frosted home-made or store bought cupcakes.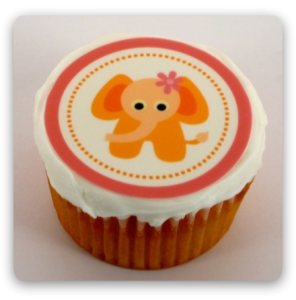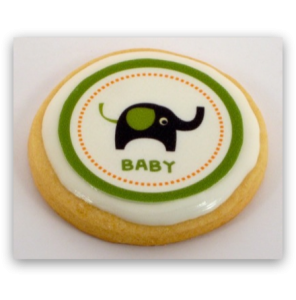 Classic Jungle Topper Collection
Tatoos for Tots
I found this great site, TatoosForTots.com, with a fun collection of temporary tattoos perfect for favor bag treats for all ages.  These tattoos use colorful designs combined with printed words.  There so many different tattoos to choose from and the best part is the tattoos engages children to make connections between letters and sounds.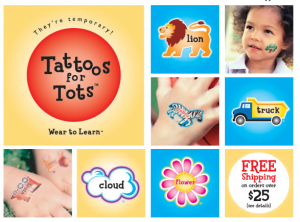 Each collection contains 2 sheets of temporary tattoos for $3.99 and they even have one for the jungle safari theme!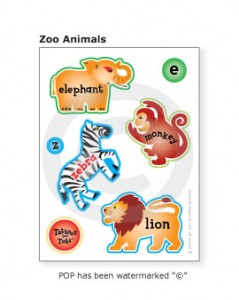 Jungle Pals Balloons
A party is only complete if you have balloons and lots of them.  How about these mylar gallons from BalloonPlanet.com. There are 4 gallons in this balloon bouquet and features an elephant, monkey (my favorite), lion, and jungle birthday balloons. Also included is a balloon anchor weight.  Combine these with some animal print (leopard or zebra) balloons from your local party store and your party will come together very quickly!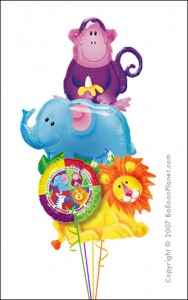 I love finding different party themes and ideas through out the week and wish I had more parties to throw to use all of these great ideas!
Have you thrown a jungle safari party? I would love to see photos from your special day! Send photos with details about your party to sales@sweetntreats.com and I may feature them on one of my next blog posts!
Until tomorrow, have a great day!