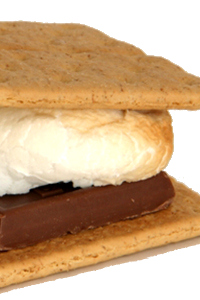 New Favorite: StackerMallows
Who doesn't love making s'mores? They are so easy to make with a campfire or even in the microwave for a quick dessert …and such a great crowd pleaser,too!
With the fall weather here, I fell in love with these new marshmallows by Kraft called StackerMallows.  I saw them today in a food magazine but I have not seen them in our local grocery stores though.  They are thin, rectangle-shaped marshmallows that are the perfect size to fit a graham cracker for s'mores!
My husband and I had a few people over this past Friday night for a bonfire and these would have come in handy. I'll keep my eye out for them since we will be using the fire pit a lot more now that the weather is little chiller.  If you know any stores that carry them, please let m know!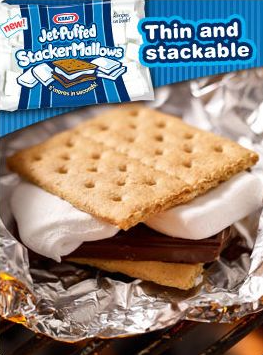 Until tomorrow, have a sweet day!