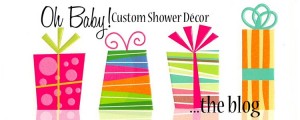 I am very excited to share our blog feature by Oh Baby! Custom Shower Decor! 
I worked with Sandi, from Oh Baby! Custom Shower Decor, to customize edible cookie toppers to match the decor and theme of the upcoming baby shower she hosted for her friend this past weekend.  They did a Japanese cherry blossom theme in pink and grey… and it turned out amazing!  Here are a few photos that were taken at her event!
It all looks so perfect! …from the cherry blossom invitations to dessert table to the coordinating centerpieces!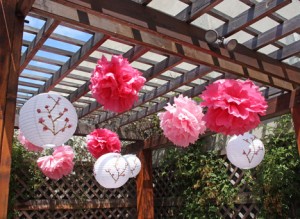 To view more from Oh Baby!'s Japanese cherry blossom baby shower, click here!
Sweet Sponsor: Sweet'n Treats
Sandi was also nice enough to feature Sweet'n Treats as her "Sweet Sponsor". She demonstrated how to use our edible cookie and cupcake toppers this week! You can see the full post here: http://ohbabyshowerdecor.blogspot.com/2011/08/sweet-sponsor-sweetn-treats.html
Instad of using the edible toppers for cupcakes, Sandi and her friend made sugar cookies and frosted them with buttercream icing to use as shower favors!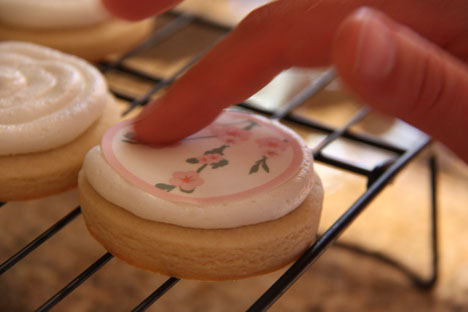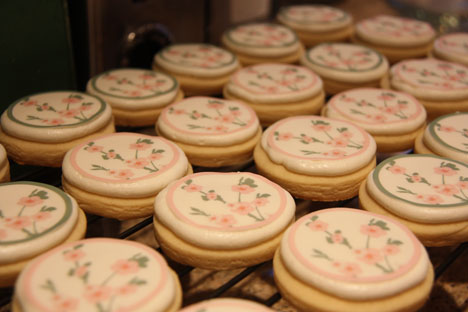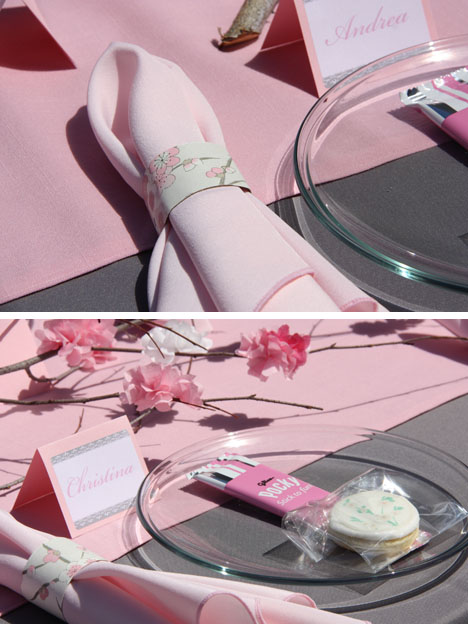 To view all of Sweet'n Treats edible cake and cupcake toppers, please visit our website!
A big thanks to Sandi from Oh Baby! Custom Shower Decor! Visit her shop filled with cute custom baby shower decoration kits.

Until tomorrow, have a sweet day!