Reusable Food Pouches from Yummi Pouch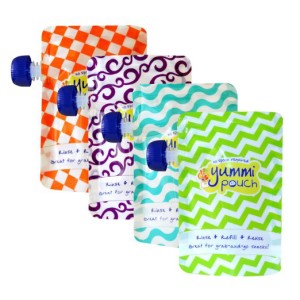 These reusable food pouches from Yummi Pouch are very convenient for toddlers and school aged children. I've been looking for these since it does get costly purchasing pre-filled snack pouches at the store. The pouches can be filled with many different types of snack and these save so much money since we were always buying the yogurt and applesauce filled pouches for school lunches.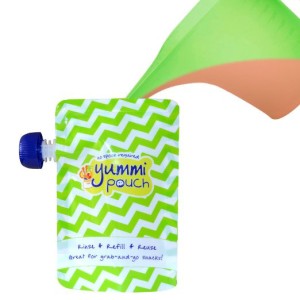 They are easy to fill with the wide opening and they hold up to 6 oz.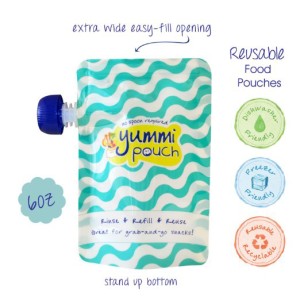 You receive a set of 4 colorful pouches. I received my order very quickly and it was delivered by the promised date given by Amazon. I have used these in my daughter's lunch bag for an applesauce snack as well as with yogurt. I actually will fill them with yogurt and pop them in the freezer. Then remove it in the morning and add to her lunch bag. It doubles as an icepack to keep her other lunch items cool until her lunch time.
More About the Product: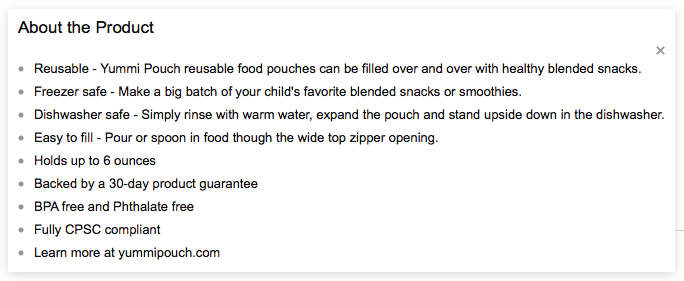 I received a discount in exchange for honest unbiased review.