Pineapple Upside Down Cupcakes
Around this time every year, my mom ends up either baking a pineapple upside down cake or buying one from the local grocery store for my dad's birthday.  This is his favorite cake in the entire world and he would eat it for breakfast, lunch and dinner…if my mom would let him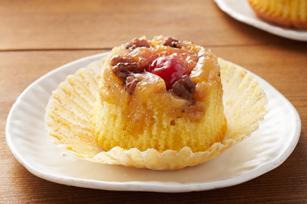 A few days back, I found a recipe to make pineapple upside down CUPCAKES!  I want to try this out soon, and of course my dad will be the judge to see if this recipe beats what we traditionally have.  I like the easy presentation of the cake in the cupcake liners for this type of cake since usually becomes a little bit of a mess on the cake plate. My dad will argue with me that this is the best part of the cake!
Thanks to FamilyFun Magazine for the recipe and the step-by-step instructions to make these cute cupcakes.  They do not use cupcake liners but it is a quick step to do in the beginning while your oven is heating up.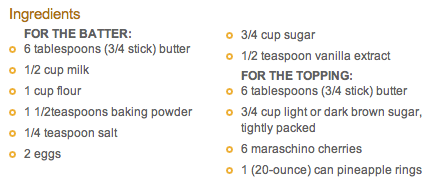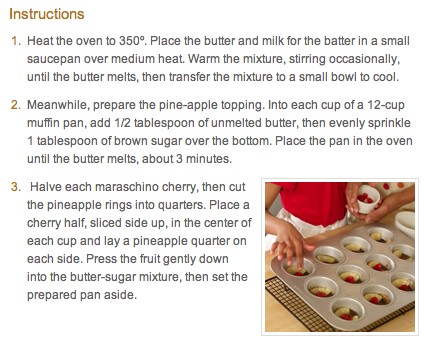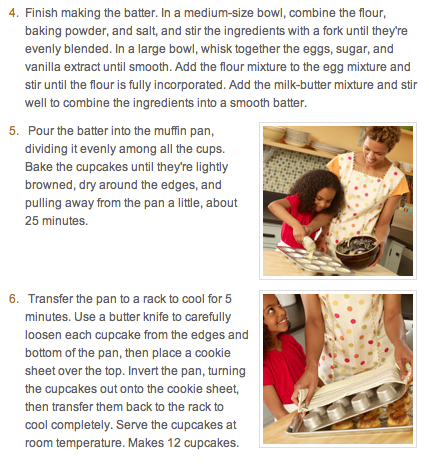 This recipe will make 12 cupcakes – just enough for a family birthday party or dessert for every meal for my dad for a week 😉
A little tip to make this recipe even faster to make is to use yellow cake mix instead of making your batter from scratch. If you use cake mix, you can also double your recipe to make 24 cupcakes since you will more batter.
Just a note: this recipe does not require the use of the cupcake liners. Just flip the muffin pan over to release each cupcake and display on a nice dessert platter…or you can add the cupcake liners so each person can have fun unwrapping their own dessert. I'm going to use fun decorative cupcake liners to match the decor of the party.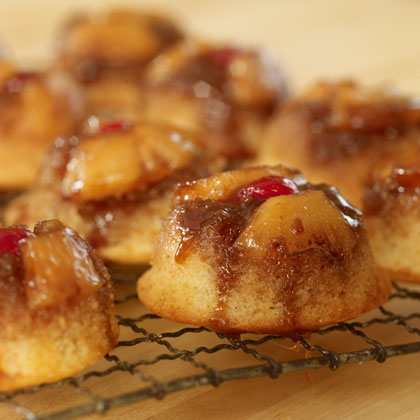 Love the Presentation!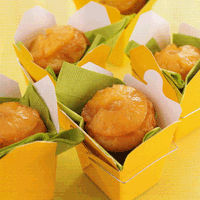 Thanks to CookbookManiac.com for this great photo sequence of her version of pineapple upside down cupcakes. You can find the recipe at her website.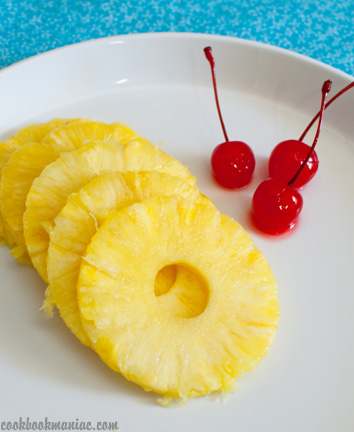 I'm excited to try out a new recipe and if it turns out as good as they look in these photos, then I know it will be a big hit at my dad's birthday party!
Until tomorrow, have a sweet day!