Best BBQ Grill Brush 3 in 1 – 18 Inch Grill Brush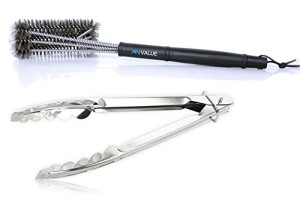 The 3-in-1 grill brush is heavy duty that will work great on all types of grills to remove grease and food debris. The long handle helps to protect from the heat when cleaning.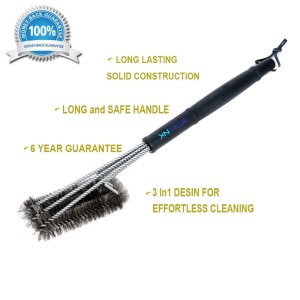 My husband used the grill brush this weekend when we cooked outdoors for the first time this spring. It was easy to use and it certainly gave our dirty grill a good cleaning. Also included, are a nice set of stainless steel tongs that we used to turn the hot dogs when cooking on the grill.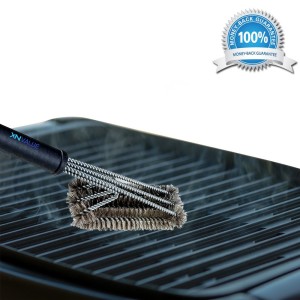 The product was shipped quickly and we received it by the expected delivery date provided by Amazon. Overall, a great grill brush that will be used over and over this summer.
More About the Product:

I received this product at no cost in exchange for my honest and unbiased opinion.