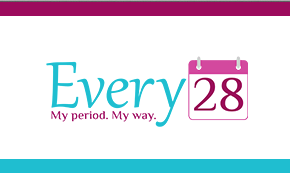 It's one of those questions every husband (or boyfriend) hates to hear… "Hey honey, can you run to the store pick up a few things for me?" Of course, they do not realize what is on the list until they walk into the supermarket and see that his wife (or girlfriend) needs some "special items" for her monthly visit. Geez! And all women know that they do actually try but they never seem to buy the right item even though they sit in your medicine cabinet or bathroom closet every single day.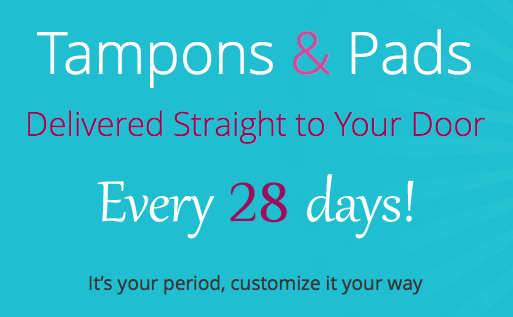 I am happy to review a brilliant idea from Every28 – a business owned by a husband and wife duo that had the right idea.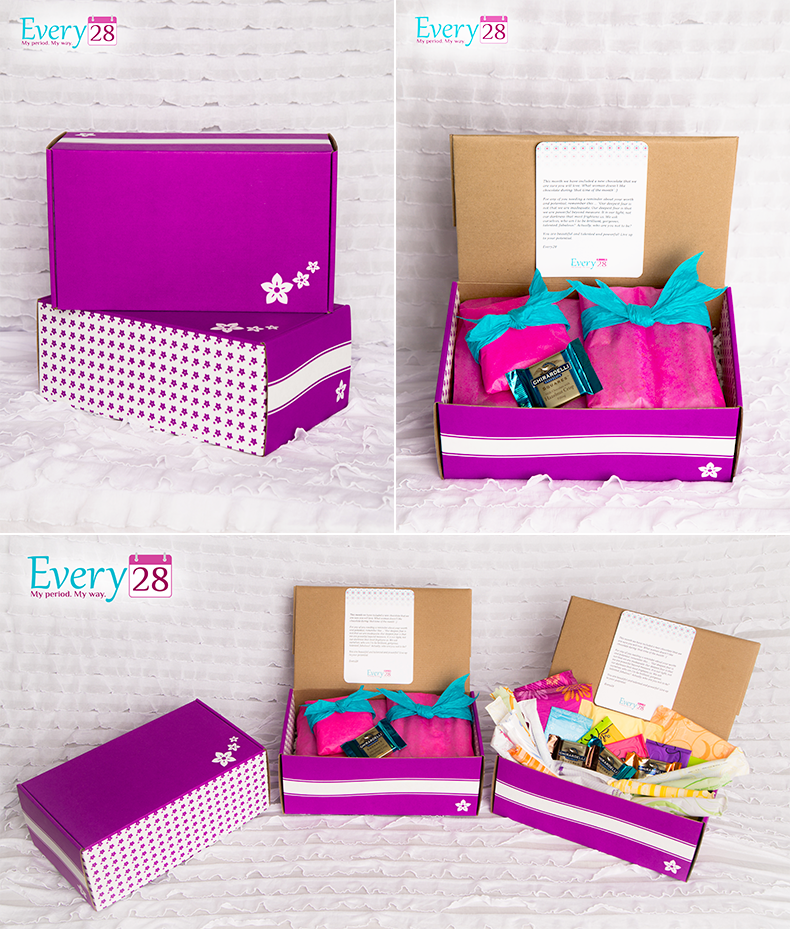 I received a sample box with 4 different tampons and 3 different types of pads, just to get a feel of the different types of products that will be included. But, when someone signs up for Every28, they have the option of selecting up to 20, 40, or even 60 products. So obviously their orders will include a lot more products.
Here is what my cute product box looked like…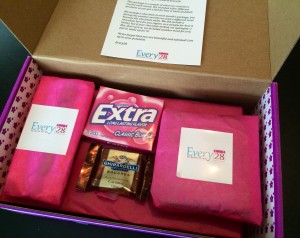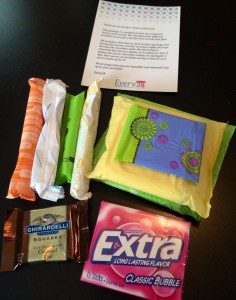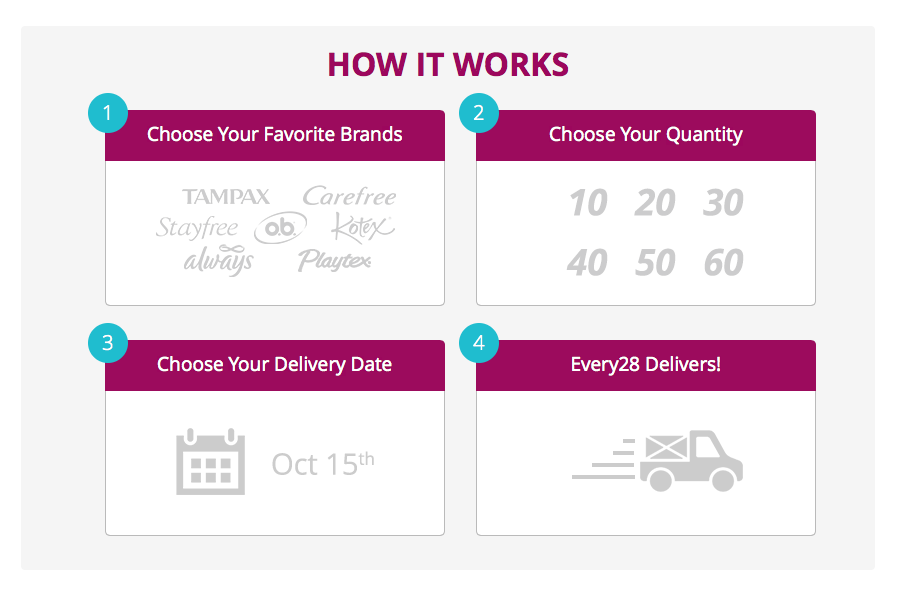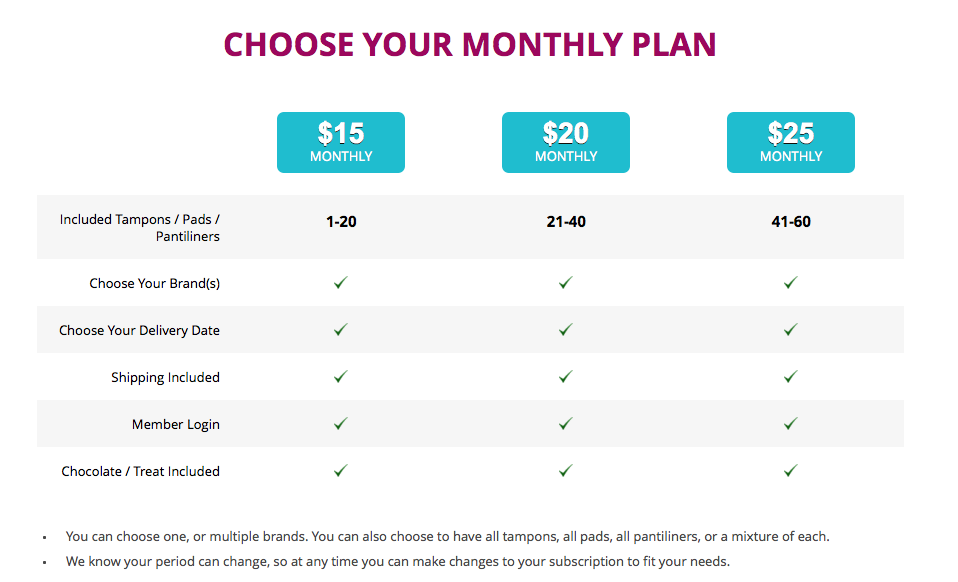 This is a perfect gift to yourself or even a great hint to your hubby or boyfriend. Everyone has heard of wine or flowers of the month clubs but this convenient and easy for everyone! Plus they include CHOCOLATE! I ate my piece right away! Tee Hee!
Thank you to our great friends at Every28 for allowing me to review their great products. Until next time, have a SWEET day!