Disclosure: I got this product as part of an advertorial.
I was lucky to receive all 3 cleaners and conditioners that Leather Nova offers to their customers to test and I could not wait to try the leather cleaner. It comes with a handy microfiber towel to use as well as spray nozzle bottle for easy application. I tried the leather cleaner on my leather office chair since it has definitely seen better days. It is a premium cleaner that removes dirt, grime and oil. It does not leave any residue and my chair looks great. It was quick and easy to use.  You can use it on all types of leather plus vinyl and plastic surfaces. I cannot wait to clean some of my expensive purses this weekend with Leather Nova's leather cleaner.

Here are some excellent tips for Leather Nova Conditioner:
Always test the conditioner on a small concealed area first.

Before conditioning, clean your leather surfaces with a cloth damped in mild soap and water/leather cleaner.

Leather Nova Conditioner can be used on all types of leather surfaces (old and new) except suede and nubuck.

Use the conditioner on variety of products without any worry: Shoes, boots, jackets, furniture, car interiors, motorcycle seats, sporting and equestrian products, bags, purses, wallets, belts and exotic leathers too!

Apply leather Nova Conditioner in thin layer using the enclosed foam applicator/hands/ microfiber cloth/paint brush in circular motions.

Remove excess conditioner on the leather surface, if any, after 1 hour.

Use a dry microfiber cloth to buff dry the extra conditioner.

Reapply the conditioner, if necessary. Very old leather surfaces may require two coats.

Use Leather Nova Conditioner once a month for complete protection.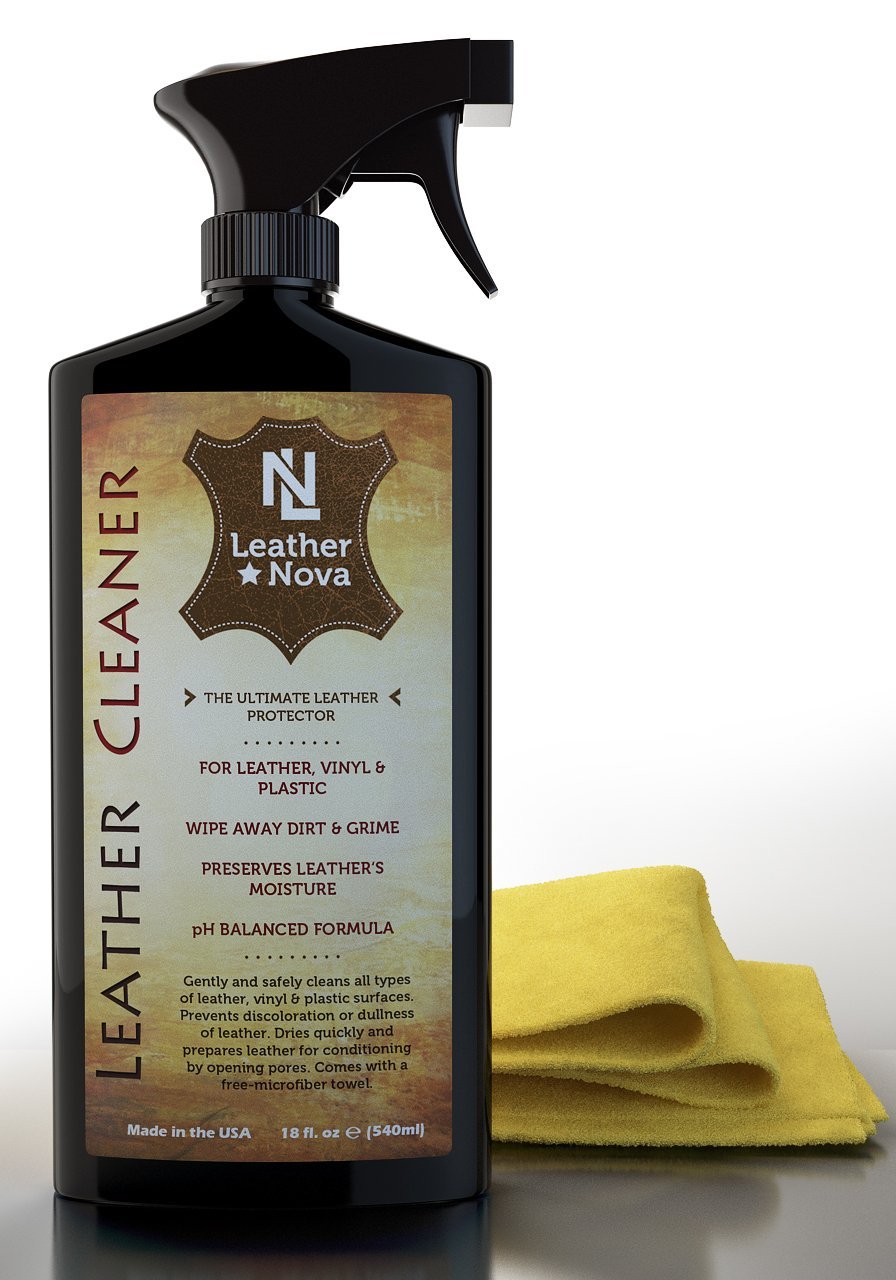 ABOUT THE PRODUCTS:

1) Leather Cleaner – Great for cleaning all types of leather, vinyl & plastic. Comes in an 18 oz spray bottle. It gently and safely cleans ALL types of leather surfaces, including purses, shoes, sofas, chairs, car seats, etc. Comes with a free microfiber towel for cleaning.


2) Leather Conditioner – Apply this to restore and bring back the luster of your leather surface. Works great after you have cleaned the leather and not only does it restore your leather, but it also prolongs the life of your leather surfaces. Again works on all types of leather, vinyl and plastic surfaces. Great for shoes, saddles, purses, sofas, chairs, car seats, etc. It's made from high grade polymers and is completely non-toxic. We belive it's one of the best conditioners on the market. Comes with a free applicator pad.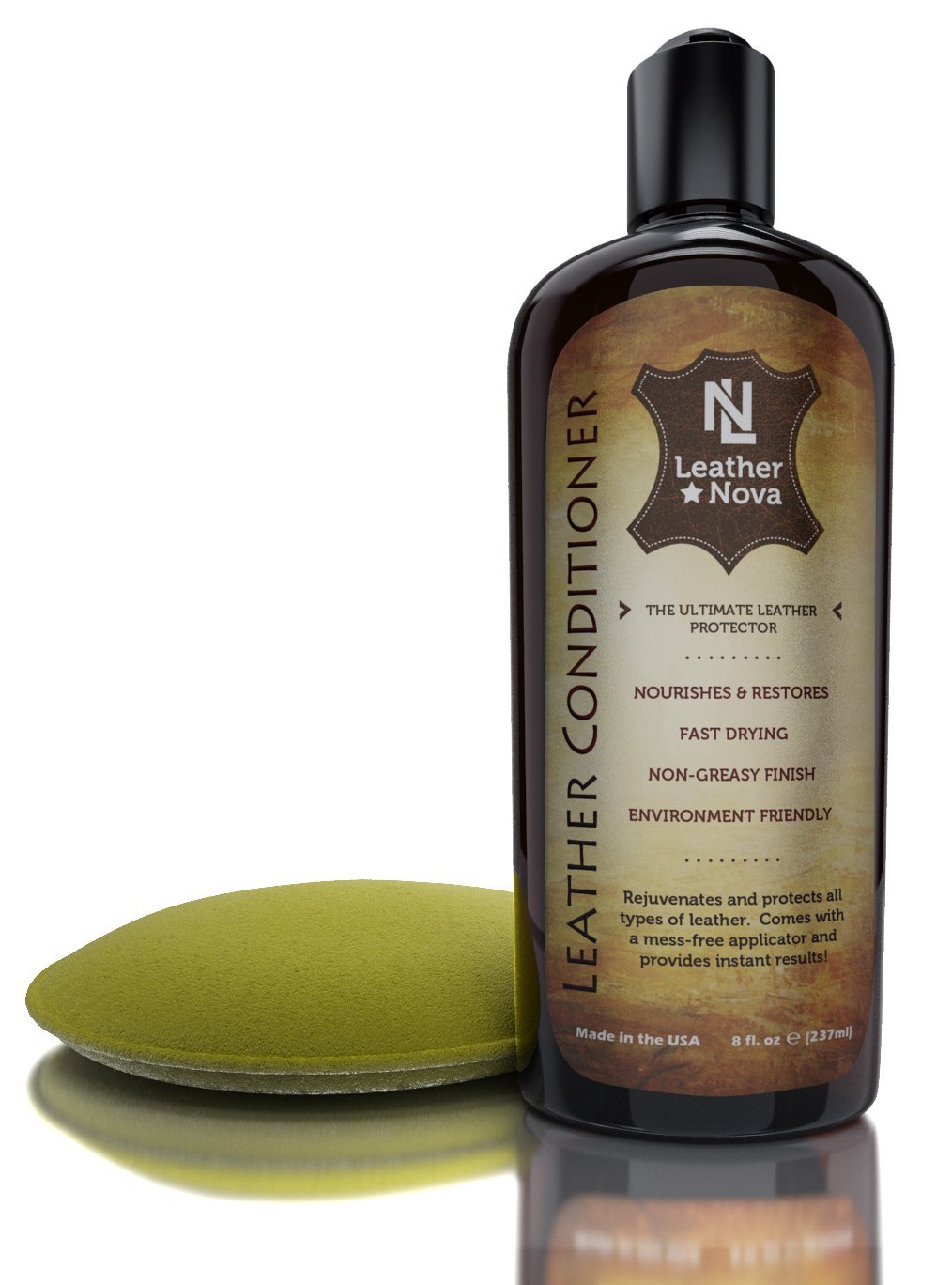 3) Leather Conditioner & Cleaner – This is our 3-in-1 product. It cleans, conditions and restores your leather back to its original state. This is one of our newer product. It also comes in an 18 oz bottle so it should last you a very long time. It's great for cleaning and conditioning your leather products in one step. Just apply the product on the leather or the applicator pad and wipe away.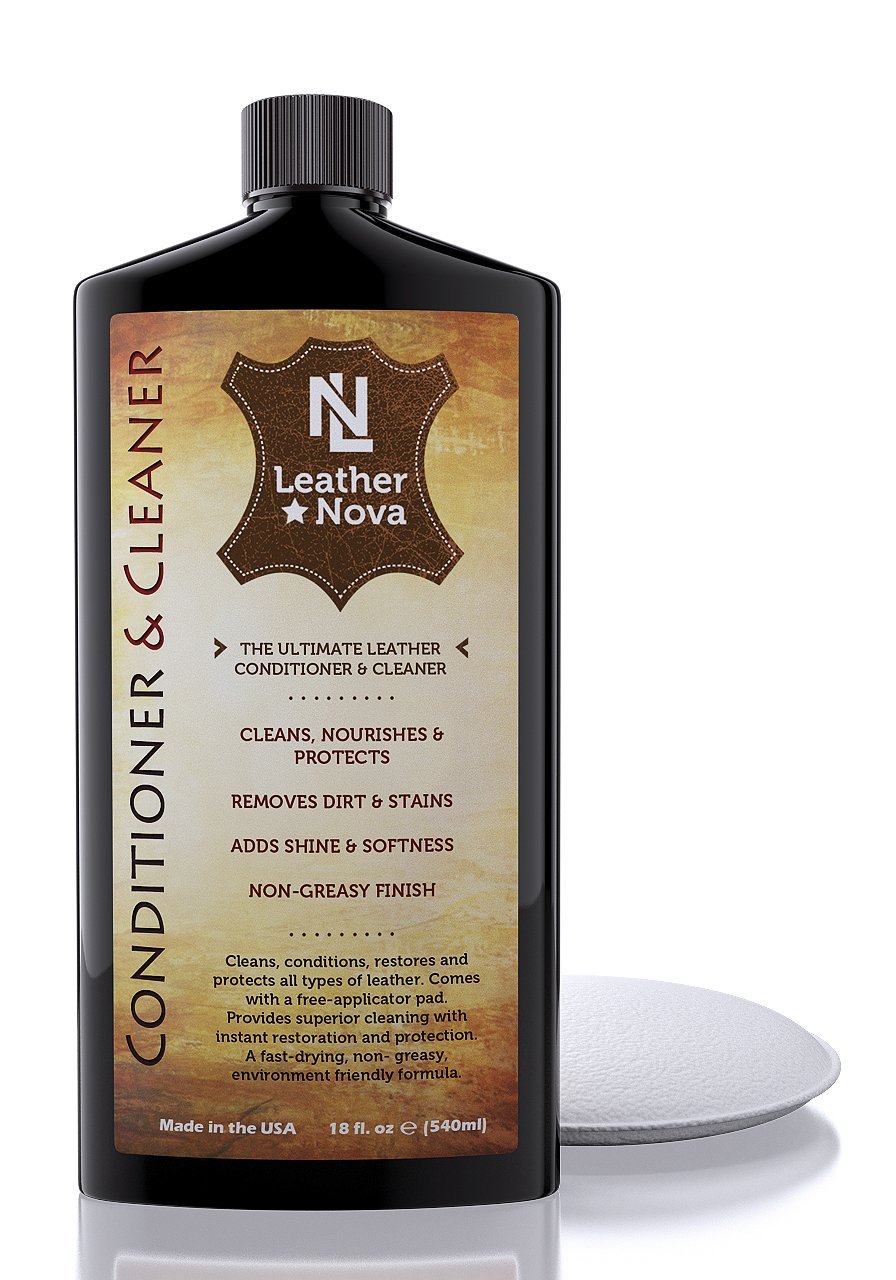 If you are going to use Leather Nova Conditioner for the first time, let me tell you that with this excellent conditioner, your old leather surfaces will get a new sheen and suppleness along with a rich leather fragrance that is lost with time. It will be protected from any further damage. Leather Nova Conditioner will also help increase the life of your leather surfaces.
I received one or more of the products mentioned above for free using Tomoson.com. Regardless, I only recommend products or services I use personally and believe will be good for my readers.