Here is the birthday cake I made my hubby this year for his birthday!  Very easy to do and a lot easier than making him a "real" cake.  He's not into sweets like I am so this was perfect for him.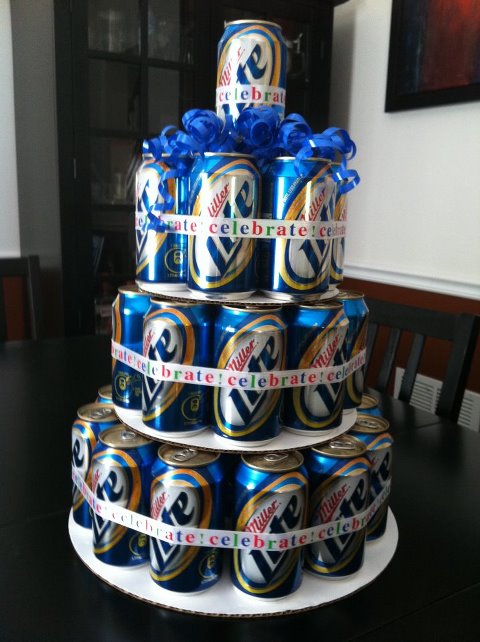 I took 3 cake rounds (12″, 10″ & 8″), one 30-pack of beer and then started to stack!  They are not glued down so it was a great centerpiece for his birthday party with our friends and family.  Everyone took a beer when they needed it.  Last, I took some 1″ ribbon and tape it around the beer can to complete the look. You can always add a birthday candle at the top but I just add some streamers/bow ribbon.
The whole beer birthday cake took about 10 minutes and it was a huge hit!