My daughter and I had the fun opportunity to Discover with Dr. Cool yesterday with his hands-on Ultimate Dinosaur Dig Kit where each science kit contains genuine specimens.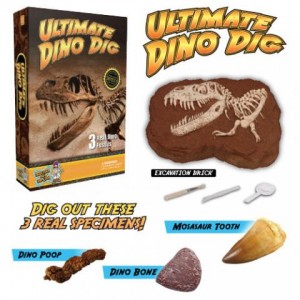 FROM THE WEBSITE:
Ultimate Dinosaur Dig Kit – Excavate Real Dinosaur Fossils!
This is the perfect science kit for any dinosaur enthusiast! Our Ultimate Dinosaur Dig kit contains 3 genuine dinosaur fossils which have been buried inside a dinosaur themed digging brick. First your young paleontologist will uncover a genuine dinosaur tooth, dinosaur bone, and dino poop fossils (yes, they will get all 3 genuine specimens in this kit!). Digging tools, brush, and magnifying glass are all included in this kit. Plus, they will also uncover a complete dinosaur skeleton which they will need to assemble into a desktop T-Rex figurine. Our full-color guide book was written by teachers and is filled with awesome science facts about dinosaurs and fascinating information about the real dinosaur fossil specimens that they will uncover in this kit. Finally, we've also included an activity booklet, with 10 additional games, challenges, and puzzles to solve. There's a reason why this dinosaur dig kit is the called the Ultimate Dino Dig—it's because there is no other dinosaur product on the market that even comes close to offering the dino experience that you'll find here!
AWARDS WON: Academics' Choice – Brain Toy Award 2013, Preferred Choice Award – Creative Child Magazine 2013 and Brain Child Toy Award – Tillywig Toy Awards 2013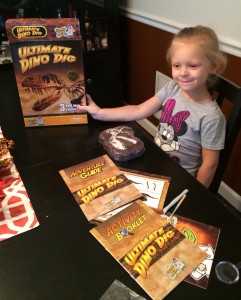 My daughter loves dinosaurs and learning about them in school plus we recently took a trip to a local museum in Philadelphia where we saw a 3-D dinosaur movie. We opened up the kit where it contained 3 genuine specimens (dino tooth, dino bone and dino poop ??? – interesting), T-Rex skeleton to build, excavation tools, digging block, adventure guide and activity booklet.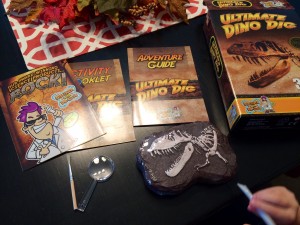 We put the digging block into a larger container so it wouldn't be messy at the table. The directions mention to add water to help with the removal of the specimens and it is definitely needed as the digging block is tough to scrap and dig through.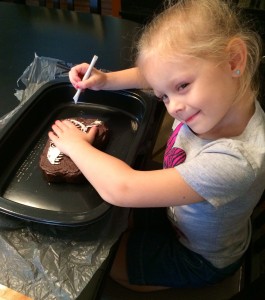 It took awhile to find all of the "treasures" that my daughter wanted to find but she was very involved with the whole process. She is 4 years old and parent help is certainly needed for this activity. She was a little confused about if the "poop" was real or fake but at the end thought it was funny to find a dinosaur's poop in the digging brick.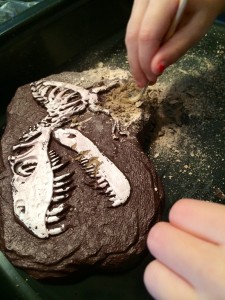 Starting to find "treasures"… here's the dino bone!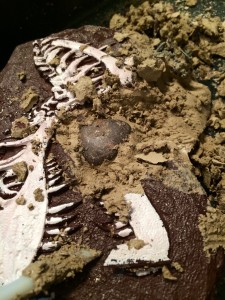 And here's what we found!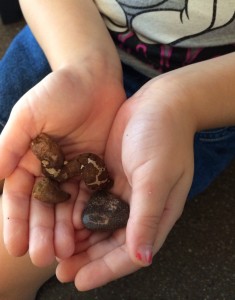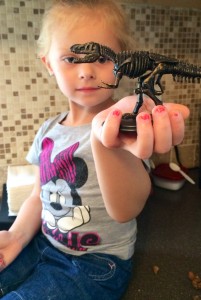 Plus a special treat was putting the T-Rex skeleton together at the end. Overall, it was a great experience for some mother/daughter bonding time and she was super excited to show her daddy what she did that afternoon.
After looking on the website, they have different kits to experiment with your kids.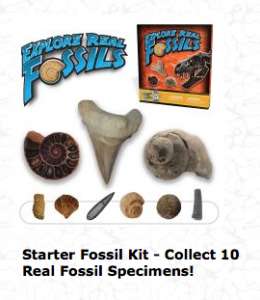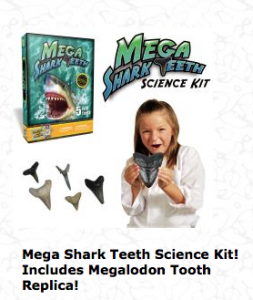 I received one or more of the products mentioned above for free using Tomoson.com. Regardless, I only recommend products or services I use personally and believe will be good for my readers.