Good morning,
It was a very busy weekend with Grace's first birthday party! Everything turned out exactly how I imagined with the decorations, food and desserts but I couldn't control the weather. It didn't rain but it was over 90 degrees and pure humidity so most guests tried to keep cool inside.
I have her one year check-up today and need to catch up with work since I was in "party mode" the whole weekend but I wanted to give you a sneak peak of the birthday girl and her giant cupcake smash cake.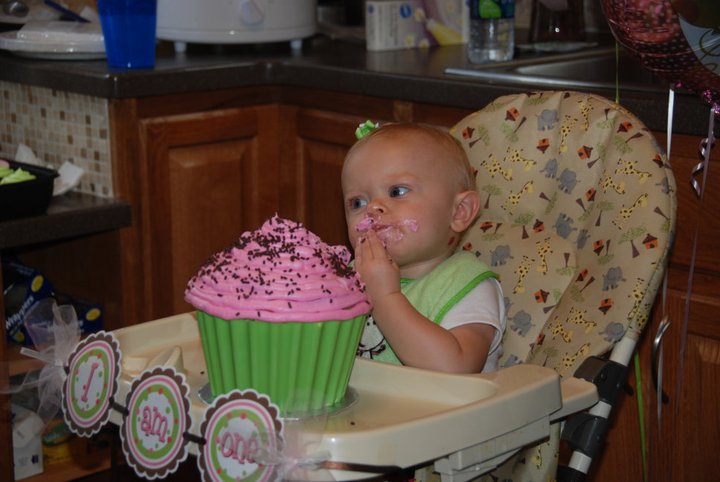 In the next post, I'll have all of the decorations and food for you to see from the day. Also in the next couple blogs, I'll show you how to make everything.
Until later, have a sweet day!