"I participated in an Influencer Activation on behalf of Influence Central for Beech-Nut. I received a free coupon to facilitate my review as well as a promotional item to thank me for my participation."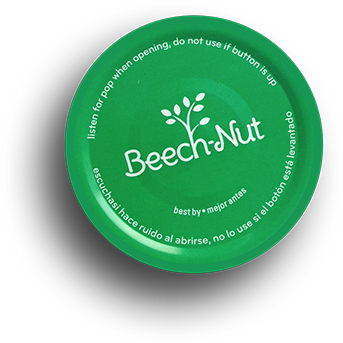 Beech-Nut has a whole new look since I used their baby foods with my oldest daughter a few years back. It is a trusted brand using wholesome ingredients perfect for babies and toddlers. I now have a 5 month old daughter that is just starting to eat solid foods and our friends at Beech-Nut were nice enough to give me a coupon to try a jar of Beech-Nut organic baby food.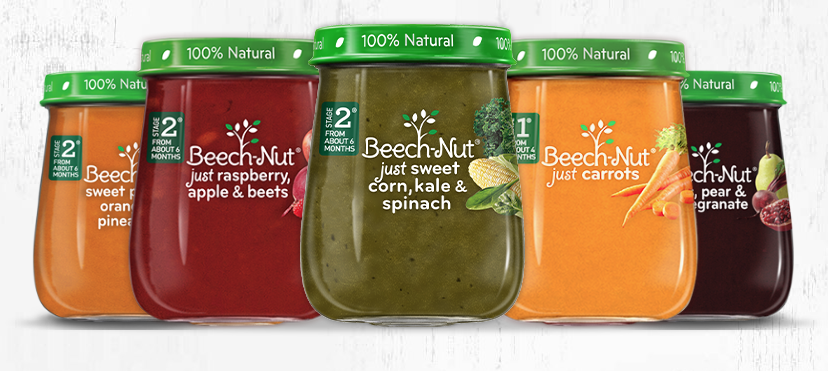 The Beech-Nut organic line is available at many stores including Babies R Us, Kroger and Wegmans retailers. I went to my local Babies R Us and I was able to easily find the Beech-Nut baby food section. You can find Beech-Nut baby food nearest you with the easy-to-use Retail Store Locator.
Beech-Nut organic is sold at the following retail stores:
Kroger, Babies "R" Us, Wegmans, Price Chopper, Wakefern, Walmart.com,  Winn-Dixie, BI-LO, Stop & Shop, Giant Carlisle, A&P, Pathmark, Albertsons, Hannaford, Raley's, Meijer, Nugget Market, Diapers.com, Harris Teeter, Shaw's, ACME, Shoppers Food and Cub Foods.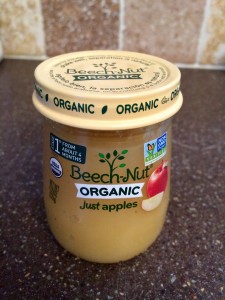 I chose Stage 1: "Just Apples" which is a delicious introduction to single-ingredient solid food. Stage 1 is suitable for babies 4 months and older. The ingredients are simple: organic apples. That's it! No other artificial ingredients, preservatives or additives. Just apples.

I have to admit, I'm not Super Mom. I do not have the time to make my own baby food at home so I need help. I trust Beech-Nut since their Organic baby food line is as close to what I would make if I did have the time to make my own baby food for my daughter. Plus, the organic line features USDA-certified organic seal, an indication of GMO-free food.
My daughter has been eating rice cereals for the past few weeks and I wanted to give her a special treat of the Beech-Nut baby food. I picked Beech-Nut organic Just Apples and she loved it! I know I need to introduce veggies first but I couldn't resist seeing her little face after trying it. It was a great experience to see her enjoy it and my oldest daughter even helped feed her, too. The texture was like applesauce and I even tried a little bit to see what it tasted like. It tasted like apples picked from an apple farm.
It's your lucky day since we are hosting a giveaway for one of our readers to receive a free coupon for a Beech-Nut product. WOW! Thank you to our friends at Beech-Nut for providing this amazing prize!
Enter below for your chance to win. Hurry, giveaway ends on Wednesday, 5/20 at 12:00 AM EST.
NOTE: Contest entrants are only eligible to win once per sweepstake, per household as part of a campaign sponsored by Influence Central and must reside in the United States.